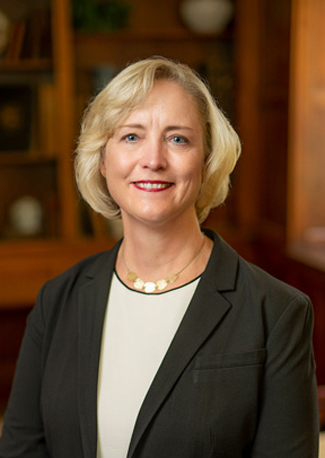 Interim Chancellor and Provost Susan R. Wente has announced that Vanessa Beasley's role as vice provost for academic affairs will expand with oversight of four additional areas that are integral to the undergraduate education experience as well as the university's mission of discovery and teaching.
Beasley, who also serves as dean of residential faculty and associate professor of communication studies, will have new leadership responsibilities for the Jean and Alexander Heard Libraries, the English Language Center, the Writing Studio and Tutoring Services.
"Vice Provost Beasley continues to be one of our leading voices on the importance of elevating the Vanderbilt undergraduate experience through learning and discovery," Wente said. "Her wise perspectives as a faculty member, administrator and alumna will help our libraries and other important units enhance research and scholarship endeavors and support academic services that are more important than ever during these unusual times."
Beasley works closely with campus leaders to serve the university's academic mission in her role as a vice provost. Several experiential learning centers and programs are already in her portfolio, including the Office of Immersion Resources, Career Center, Office of Active Citizenship and Ingram Scholars Program.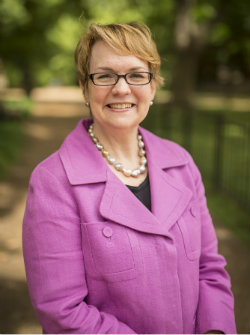 "Faculty and students come to Vanderbilt to find answers to questions. Faculty know the value of our libraries in this process, and as we have seen during the past few months, our librarians continue to find innovative ways to assist," Beasley said. "For faculty and students alike, though, the key is how we channel intellectual curiosity into new and expanding avenues for discovery, whether that means searching through an archive or determining what gets left out when an algorithm does the searching.
"Knowing how these processes work is critical for undergraduates especially, as is translating your findings and arguments in ways that can reach other scholars. I look forward to working with dedicated staff members in these areas in their continued support of our campus community."
Beasley earned her bachelor of arts in speech communication and theatre arts at Vanderbilt and went on to the University of Texas, where she was awarded a doctorate in speech communication.
She joined the Vanderbilt faculty in 2007. Prior to becoming the first dean of residential faculty, she served as dean of The Martha Rivers Ingram Commons for three years.
The expanded leadership role for Beasley begins July 1, 2020.