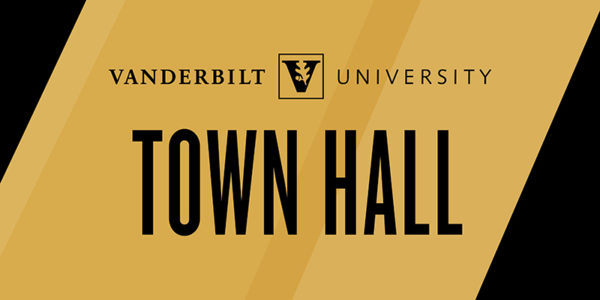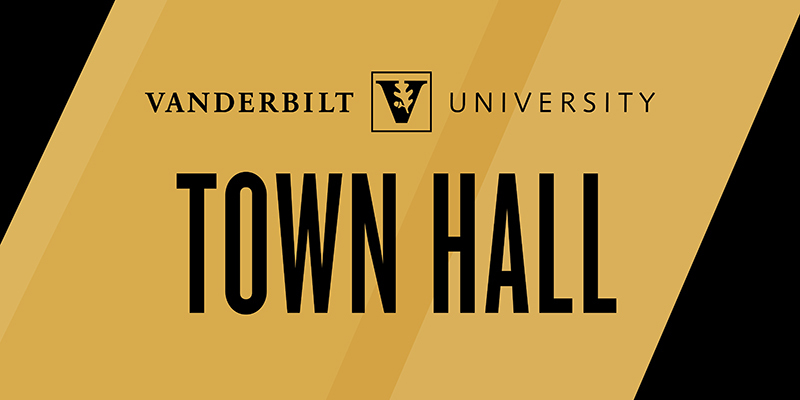 All Vanderbilt students (incoming and current) and their families are invited to learn more about the university's Return to Campus plan at two virtual town halls hosted by Incoming Chancellor Daniel Diermeier and Interim Chancellor and Provost Susan R. Wente.
The live sessions—in which Diermeier and Wente will discuss the plan for the 2020-2021 academic year and answer related questions—will take place June 17 at 7 p.m. and June 20 at 10 a.m.
"We are excited to share details of Vanderbilt's Return to Campus plan, which includes the resumption of on-campus, in-person classes starting Aug. 24," Diermeier said. "The university is leveraging the learning, data and experience gathered the past several months to inform our plan and reduce the risk of spreading the virus. That being said, we will make adjustments if necessary to protect the health and safety of our Vanderbilt community."
"We recognize the strengths of residential education and want our students, faculty and staff to have the opportunity to be together under the new conditions that the pandemic requires," Wente said. "However, a successful fall semester will require every member of our community to work together in the One Vanderbilt spirit."
During the town halls—each of which will cover the same information—Diermeier and Wente will discuss how classes will look and operate differently this fall to promote health and safety. The new protocols include students sitting farther apart and wearing face masks/coverings.
In-person courses will have options for delivery via a variety of virtual and alternative platforms for those who cannot return to campus or must self-isolate during the semester.
Other changes include reducing the density of the residential spaces, securing additional Vanderbilt-controlled housing options near campus, and authorizing additional upper-class students to live off campus. New strategies for creative socializing and virtual programming are being developed by various departments in partnership with student organizations.
In addition to participating in the virtual town halls, students and parents with questions and concerns can contact the expanded student helpline at 615-322-4357.
The virtual gatherings will be recorded and posted on YouTube for those unable to participate at either of the designated times.