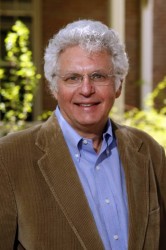 Encouraging the participation of underrepresented groups in the arts is a goal shared by thousands of local arts agencies across the country, but challenges to equitable participation remain. Part of the reason is that there isn't much data on what actually works, making it difficult for arts organizations and policymakers to set effective goals.
A two-year, $17,000 National Endowment of the Arts research grant will support a Vanderbilt analysis of how the characteristics and practices of more than 500 local arts agencies and their communities help or hinder their pursuit of diversity, equity and inclusion (DEI) goals.
"At the heart of what we're interested in is this: How does a democratic society invite and make room for countervailing views in spaces where the majority tends to dominate?" said Daniel Cornfield, principal investigator and professor of sociology.
"Currently, minorities are profoundly underrepresented in arts grant-making and other arts organizations, which leads to the exclusion of diverse perspectives," said Alexandre Frenette, co-principal investigator, assistant professor of sociology and associate director of the Curb Center for Art, Enterprise and Public Policy. "We want to understand how these organizations are or aren't addressing that, and why."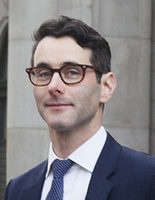 There are a number of factors that can impact an organization's success in fostering more diverse participation in the arts—including their human resources practices, the types of diversity initiatives they prioritize and pursue, which community stakeholders they engage with and the demographic characteristics of the communities they serve.
Using survey data collected by the Americans for the Arts, the nation's top arts advancement organization, and augmented with Census data, researchers will delve deeply into how these and other factors combine to advance—or stymie—DEI goals. This work builds on a 2018 pilot study Cornfield conducted at the Curb Center examining regional differences between local arts agencies' approaches to diversity, equity and inclusion. In turn, their findings will be shared with AFTA in order to enrich their data, as well.
This knowledge will give the arts community much needed insight into their DEI efforts moving forward, as well as shed light on broader questions of democracy, Cornfield said. "Our aim is to help the arts community become aware of potential blind spots that may exist in their organizations as they seek to advance DEI initiatives."