Media Inquiries
Latest Stories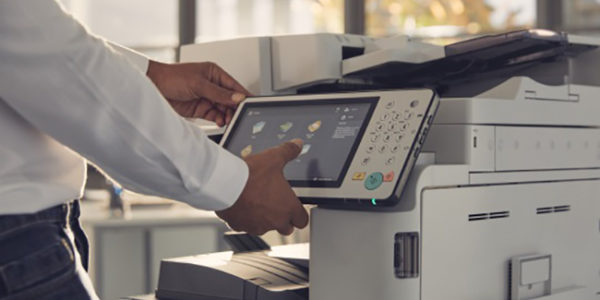 Vanderbilt Business Services has announced two new enhancements to the CampusPrint print management system, effective immediately.
CampusPrint now supports MobilePrint. From any device, including cellphones or tablets, users can forward an email with an attachment to print.black@vanderbilt.edu (black and white) or print.color@vanderbilt.edu (full color). A single copy of the attachment will appear in the user's CampusPrint queue and can be released at any card reader-enabled CampusPrint device. MobilePrint is ideal for last-minute or on-the-go print needs and extends users' print capability to any CampusPrint output device.
In addition, paper and toner ordering for your CampusPrint device has been optimized for a mobile workforce. Users can text "CampusPrint" to 55744 using a mobile phone, or scan a QR code on each copier, to order paper and supplies or contact RJ Young for machine service.
"As Vanderbilt phases in its Return to Campus planning, flexible work arrangements and staffing will require flexible solutions to print," said Sean Carroll, director of marketing and communications for People and Business Services. "MobilePrint and text-based supplies ordering help enable our new way of working."
CampusPrint is a collaborative effort among Printing Services, Card Services, Purchasing Services, VUIT and vendor partner RJ Young to provide Vanderbilt University with a comprehensive printing solution. The program focuses on universal device access, environmentally sustainable technology, and a streamlined, simplified administrative experience to power Vanderbilt's printing needs.
For more information, visit the CampusPrint website.