As our Vanderbilt community and so many across the nation grieve George Floyd and other senseless deaths, such as Ahmaud Arbery and Breonna Taylor, we know that speaking out must continue in order to effect change. As witnessed across the country and on May 30, 2020, here in Nashville, peaceful protests can sometimes give way to violence. As always, Vanderbilt University Public Safety is committed to keeping our community safe while never infringing upon the right to freedom of speech and peaceful assembly.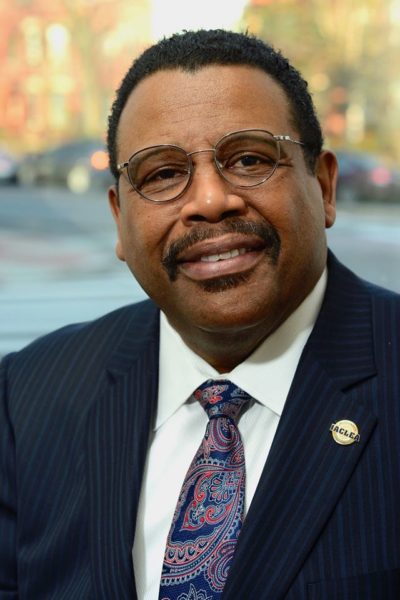 I am proud to say Vanderbilt University Public Safety is a diverse agency that reflects the community we serve. Our mission and platform are based upon service to our entire community, and our dedication to service is based upon principles of professionalism, integrity, transparency and a commitment to treating all individuals with respect and dignity. Our triple accreditation (state, national and international) demonstrates the value we place on implementing best practices in law enforcement, particularly campus law enforcement.
Our agency actively works to train our personnel to foster a culture of inclusion and care where every member of the Vanderbilt community feels protected and safe. Some of that training includes, but is not limited to, diversity, bias-based policing, ethics, unconscious bias and de-escalation. Our staff also have participated in a training program called "Blue Courage," which specifically addresses an officer's duty to intervene when a fellow officer is using excessive force.
At no point in our officers' training, including the police academy, have they been instructed in the type of restraint hold that the officer used on George Floyd. I want to assure our community that any type of restraint technique that restricts airflow or ability to breathe is strictly prohibited. To further emphasize that such behavior will not be tolerated, a department directive is being drafted that specifies these types of restraints shall not be used at any time and doing so will result in immediate termination.
I am sure many of you are concerned about your safety on and around campus during these uncertain times, and I want to assure you that we are committed to your safety and security. Vanderbilt University Police Department has deployed additional staff to patrol the campus and to serve as a visual deterrent.
When I became chief of police 11 years ago, I immediately began to foster an environment within the department that is 100 percent committed to service, with a mission to treat every member of our diverse community with fairness and without prejudice. The commitment to that mission is more important than ever during these times of unrest  and uncertainty, and I reiterate my promise to you that these efforts will continue.
I encourage you to reach out to me with any concerns or questions you may have.
August Washington
Senior Associate Vice Chancellor for Public Safety and Special Initiatives