Dawn Turton appointed chief of staff for Incoming Chancellor Daniel Diermeier
by
Katherine Keith
Jun. 3, 2020, 10:00 AM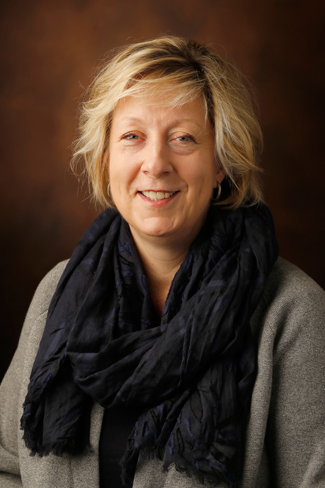 Dawn Turton, associate provost for academic planning and operations, has been named chief of staff in the Office of the Chancellor, effective June 8, Incoming Chancellor Daniel Diermeier has announced.
"Time and again, when the university's leadership has needed to solve complex problems, lead innovative initiatives and drive change, they have turned to Dawn. As chief of staff, she will lead strategic initiatives for my office and will help drive collaboration and alignment to accomplish the vision, mission and goals of the university," Diermeier said.
As associate provost for academic planning and operations, Turton has overseen the Office of Academic Administration and Operations and the Office for Planning and Institutional Effectiveness in support of strategic planning and programs. She also has served as the institutional accreditation liaison to the Southern Association of Colleges and Schools Commission on Colleges and as the compliance lead for academic affairs.
As a key adviser to Interim Chancellor and Provost Susan R. Wente for multiple years on a range of projects across academic affairs, Turton also has been a core member of the university's efforts in its rapid and successful move to alternate learning and remote work as a result of COVID-19.
"Dawn has been a critical driver of the work we are doing to ensure the health and safety of the campus community while continuing our academic mission during the pandemic. Her collaboration with various stakeholders across the university has been remarkable during this unprecedented time," Wente said.
Turton served as assistant provost for faculty and institutional accreditation from 2010 to 2016 and then senior assistant provost for faculty and strategic affairs from 2016 to 2018 before moving to her associate provost role.
Prior to joining the Office of the Provost, she served as executive director of the Vanderbilt International Office from 2007 to 2010 and director of the English Language Center from 2002 to 2007.
Turton will continue to collaborate throughout the summer on fall campus reopening plans that she has been driving in her role as associate provost.
"I am extremely honored to work directly with Incoming Chancellor Diermeier in this role," Turton said. "As a member of the Vanderbilt community for 18 years, I look forward to continuing my interactions with students, faculty and staff on issues critical to our institutional goals. I am excited to be able to help drive initiatives while also advancing the chancellor's vision and strategy for our university."
A native of the United Kingdom, Turton holds a master's degree in applied linguistics from Ohio University and a Ph.D. in education from the University of Southern California.