Media Inquiries
Latest Stories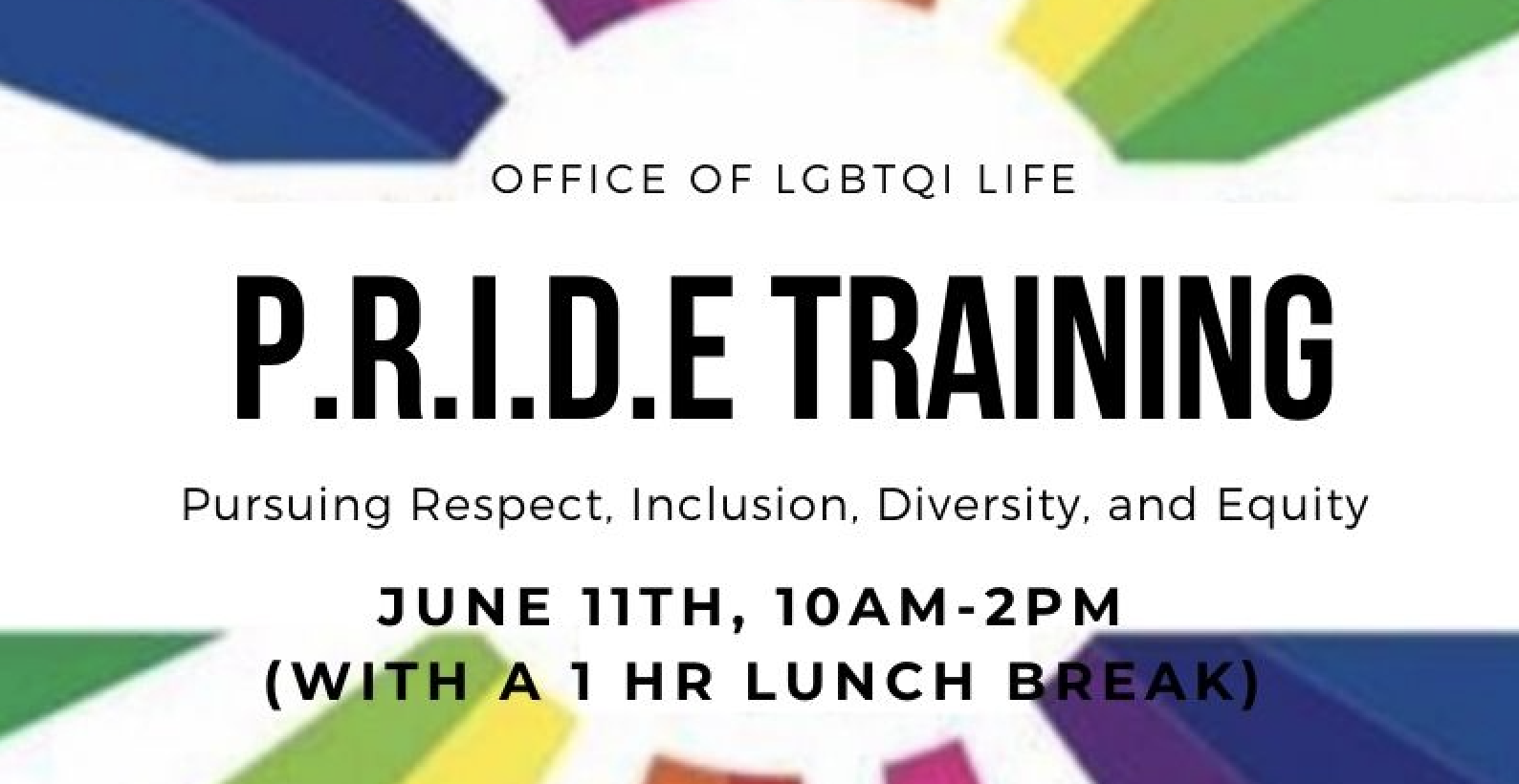 The Office of Lesbian, Gay, Bisexual, Transgender, Queer and Intersex Life will offer its Pursuing Respect, Inclusion, Diversity and Equity training program on Thursday, June 11, via Zoom. The program, which is three hours, will be split into two 90-minutes halves: 10 to 11:30 a.m. and 12:30 to 2 p.m. Participants should expect to attend the full three-hour program.
The P.R.I.D.E. training program intends to create a visible network of support for lesbian, gay, bisexual, transgender, queer and intersex individuals and their allies. P.R.I.D.E. provides an avenue through which any member of the Vanderbilt community can show support for people of all genders and sexualities, learn about the resources and support available, work to recognize oppression and privileges and the ways they impact marginalized communities, and engage in ongoing education about gender, sexuality and intersecting identities.
The training program is open to all Vanderbilt staff, students, faculty and postdoctoral scholars. Contact Assistant Director of the Office of LGBTQI Life Roberta Nelson (they/them) with any questions.
Register for the June 11 training. >>
Lesbian, Gay, Bisexual, Transgender, Queer and Intersex Life at Vanderbilt University is a cultural center, a place of affirmation for individuals of all identities, and a resource for information and support about gender and sexuality. LGBTQI Life serves all members of the Vanderbilt community—students, faculty, staff and alumni—by creating educational, cultural and social opportunities.
The Office of LGBTQI Life is part of the Provost's Office for Inclusive Excellence, which supports opportunities to further cultural and professional education for students, faculty and postdoctoral scholars at Vanderbilt University through programming such as the June 11 P.R.I.D.E. training. Visit the Office for Inclusive Excellence website to learn more about the various resources offered by the office.