By Jenna Somers and Jane Hirtle
How can the world's roughly 70 million forcibly displaced people, who may not have access to smartphones or the internet, access and secure their finances with ease? That's one of the questions that Vanderbilt alumni Tori Samples, BMus'12, MBA'18, and Nat Robinson, MBA'07, JD'18, teamed up to answer with their startup company, Leaf Global Fintech.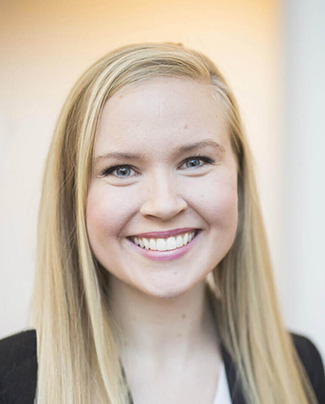 When fleeing a home country, the forcibly displaced leave behind loved ones, homes, jobs and identities. Leaf offers virtual banking services to these vulnerable populations by storing and transporting their assets across borders through a mobile device. Refugees and migrants can journey without cash, knowing their accounts are safe and accessible globally, and friends and family abroad can contribute to their accounts. Leaf protects customers' savings through blockchain technology without exposure to cryptocurrency, allowing customers to build the foundation for an economic identity complete with biometrics, transactions and savings history.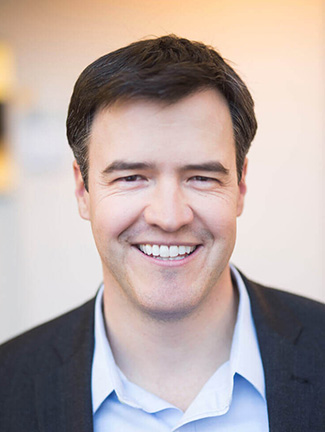 While students at Vanderbilt, Samples and Robinson initially bonded over their mutual passion for solving the refugee crisis through a business solution while pursuing an MBA at Owen Graduate School of Management and a law degree at Vanderbilt Law School, respectively. They engaged a team of 12 graduate students and two undergraduate students to help brainstorm business and technology ideas. In the spring of 2018, they received support from Vanderbilt and the Project Pyramid course to travel to Rwanda to test their blockchain technology with about 20 users. While the number of participants was small, Samples and Robinson succeeded in helping these refugees gain financial security. With support from the Wond'ry, Vanderbilt's Innovation Center, Samples and Robinson were able to take their idea to the next level through the National Science Foundation's I-Corps partnership program.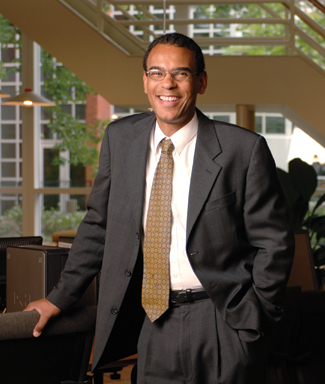 "It is projects like the one that led to the Leaf company that reinforce the Wond'ry's resolve to support 'big idea' social innovation projects on campus," said Dave Owens, professor of the practice of management and innovation at the Owen School and Evans Family Executive Director of the Wond'ry. "With the participation and support of graduate students, undergrad students, faculty and staff, Leaf makes it clear that facilitating a truly trans-disciplinary approach to important problems brings together the best of what Vanderbilt has to offer."
Since those early days at Vanderbilt, Leaf's recognitions have multiplied, reflecting equally on the technological ingenuity and humanitarian impact of the company's financial services. Along with its membership in the prestigious inaugural class of the Techstars & Western Union's Accelerator program in Denver, winning the Best Bootstrap Award from SXSW, and receiving support from the Turner Family Center for Social Ventures, Leaf was recognized by the Vatican and the United Nations for the difference the company makes in the lives of the world's most vulnerable populations.
Leaf recently received a Small Business Innovation Research (SBIR) award from the National Science Foundation to research and develop cutting-edge blockchain technology that allows end users to fully manage their finances without the use of smartphones or the internet. Users can store, send and exchange money on any mobile device, including basic cell phones, giving them the ability to "carry cash" without physically having to carry it. For refugees whose identities have been diminished by persecution, this simplified version of digitized financial services offers both financial security and economic identity.
"Our ultimate goal is to become a global provider of financial services to the stateless and excluded," Samples said. "By ensuring security over their finances, we are helping refugees retain and recover their economic identity, which is critical to starting a new life in a foreign country."
Leaf works with a camp that hosts 17,000 refugees in Rwanda, where the company is headquartered, and on the border of the Democratic Republic of the Congo, where another 22,000 cross-border traders experience similar financial needs as refugees. Starting in East Africa, Leaf aims to enable economic security for the 70 million forcibly displaced people around the world today. In 2019, Leaf went live with a closed beta in Rwanda, Uganda, Kenya, Tanzania and Nigeria. Now, with the SBIR award, Leaf will investigate the use of blockchain technology as a legal means to store and exchange money, the benefits versus any risks to end users, and the integration of disparate technologies in a way that benefits end users.
"There is no better time to explore an idea than when attending a university like Vanderbilt, where you are supported by so much cross-disciplinary collaboration and a dedicated team of faculty and peers." –Tori Samples, Leaf co-founder
However, the outbreak of COVID-19 has complicated Leaf's efforts. Providing only a 24-hour notice, Rwanda closed its borders on March 21, restricting entrance into the country to returning citizens as well as the passage of goods and cargo. According to Samples, who is the principal investigator on the SBIR award and Leaf's chief technology officer, this closure puts further economic strain on refugees who rely heavily on trading within the camp to make money. Furthermore, insufficient amounts of monetary relief from the United Nations High Commissioner for Refugees, due in part to the United States' reduction in aid over the last several years, has exacerbated the financial struggles of refugees.
These challenges have strengthened Leaf's resolve to develop new ways of assisting refugees, this time by adding features to make its services fully digital, such as implementing digital self-registration. Before the pandemic began, registration was conducted in person, with Leaf documenting new registrants through photographs and copies of their IDs. Now users can upload these documents themselves, enabling Leaf to continue fulfilling its mission despite COVID-19 limitations.
As Leaf plans for the future, it has begun laying the groundwork for expansion into Columbia and Venezuela. Establishing diplomatic relations and clearly communicating the benefits of Leaf's service is key to conducting business in countries with complicated political situations. Ultimately, governments of such countries recognize that Leaf's service helps alleviate the economic strain associated with accepting refugee populations, potentially easing the burden on refugees to find safe havens.
Keenly aware that supportive faculty, like Associate Professor Jules White in the Department of Engineering and Cal Turner Professor of Moral Leadership Bart Victor at the Owen School, were pivotal to Leaf's success, Samples reflected on the guidance she received at Vanderbilt, happy to share her own advice with students.
"Go for it," she said. "There is no better time to explore an idea than when attending a university like Vanderbilt, where you are supported by so much cross-disciplinary collaboration and a dedicated team of faculty and peers."
Please visit the Wond'ry to explore innovation and entrepreneurship opportunities, including the I-Corps program, Social Innovations, the Innovation Garage and more.