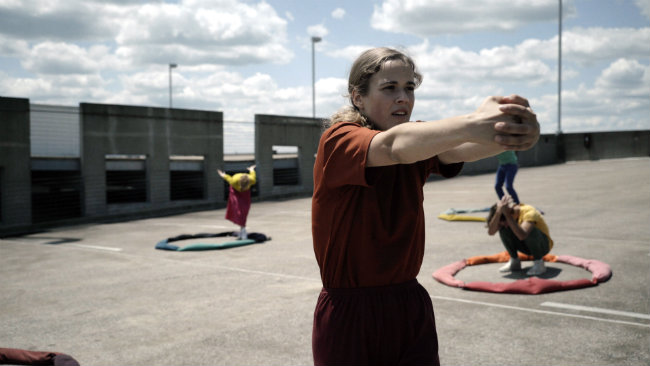 The online premiere of the video This Holding: Traces of Contact, a dance and visual art performance emerging from an interdisciplinary collaboration led by Vanderbilt visual artist Jana Harper, will be Friday, May 29, at 8 p.m.
OZ Arts Nashville, which was awarded funding from the National Endowment for the Arts in support of its partnership with Harper, is hosting the virtual event. It is free to stream through multiple channels, including YouTube and Facebook, and there will be a live Q&A with the artists.
Harper, associate professor of the practice of art, joined forces with choreographer Rebecca Steinberg, musician Moksha Sommer and filmmaker Sam Boyette for a physical exploration of personal empathy and the shared human experience. Originally conceived as a live performance, it was reimagined for the camera after the coronavirus outbreak, with Sam Boyette, BA'16, serving as the videographer.
Watch trailer for This Holding: Traces of Contact. >>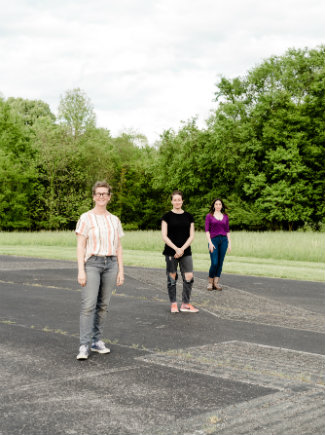 "As you can imagine, the work has taken on new meaning with the physical, social and work restrictions put in place by COVID-19," Harper said. "The name change reflects these restrictions as well as the adaptations we've made in order to transition from live performance to video and in order to compose dances without any physical contact. We shot all of the videos outside maintaining adequate distance; in any instance where dancers touched one another, we chose performers who were already quarantined together."
After the premiere, the film will be available to stream through June 30. RSVP in advance to receive exclusive behind-the-scenes content and event reminders.