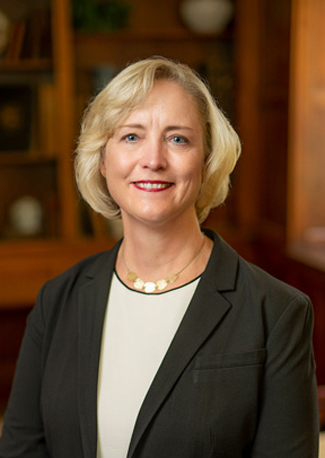 During the inaugural virtual town hall on the Vanderbilt Return to Campus Plan, Interim Chancellor and Provost Susan R. Wente relayed that the university is heavily engaged in preparations with the hope of resuming in-person, on-campus teaching for the fall semester.
The university is developing a host of new protocols—ranging from daily symptom monitoring for all those on campus to face covering requirements to new exterior directional signs and furniture rearrangement to promote social distancing—all of which are key components of the detailed plan for the phased ramping up of activity on the campus.
Vice Chancellor for Administration Eric Kopstain co-presented with Wente a high-level overview of the plan to return activity to campus in four phases specific to the university, starting May 18.
View slides from the May 13 virtual town hall. >>
Wente began the May 13 presentation by showing how the Return to Campus Plan is based on Vanderbilt's values and mission as a top-tier university that provides excellence in education and research.
"Our mission is also guided as a residential university in how our truly beautiful campus plays a critical role in terms of our learning and discovery processes," Wente said. "So the principles of the plan are based upon ensuring that our primary mission activities—on-campus research, on-campus teaching, and on-campus residential living and learning—are prioritized."
Wente said that all of the decisions are being made through a collaborative, integrated and inclusive approach, with ongoing engagement from many faculty, staff and students through established groups such as the Public Health Advisory Task Force and the University Continuity Working Group and its subcommittees.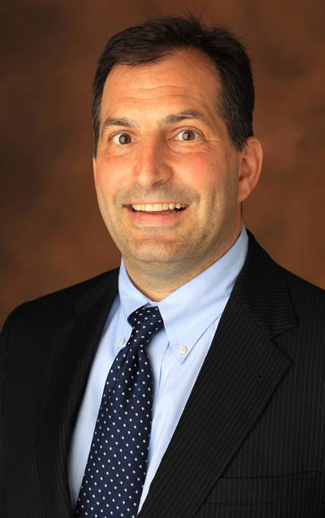 Kopstain emphasized throughout the presentation that "all members of the Vanderbilt community must be empowered to contribute to a culture of shared responsibility and to act responsibly as we ramp up."
The first core mission activity to ramp up will be on-campus research next week. "This will be an important opportunity to apply campus and building protocols more widely in a relatively discreet set of spaces," Kopstain said. "It's very important that we get this right as a foundation for further scale-up of campus activities."
The Vanderbilt plan—with its four phases—has a series of centrally established protocols that are listed under three categories: people, places, and guidelines and expectations.
Protocols for individuals on campus include: temperature monitoring, virus testing, contact tracing, positive case management, symptom management, and mental health and well-being.
Kopstain showed several examples of how additional signage will impact the circulation of pedestrian traffic across campus, including access to buildings. For example, a sandwich board with general information and a six-foot sidewalk sticker could be placed on the pedestrian bridge that connects Peabody College to the main campus to encourage physical distancing in a heavily traveled area. He emphasized that circulation pathways will be tested and adjusted as necessary to ensure maximum safety. The process includes consideration of bike riders and which paths should be marked pedestrian-only.
Kopstain also discussed and illustrated examples of the types of changes to expect in campus interior spaces. The Law School was highlighted as an example and prototype for other academic spaces, where seating arrangements and circulation patterns within the building are designed to maintain social distancing in the instructional environment. Additional campus spaces not typically used for instructional purposes are being evaluated to enhance the instructional space inventory given physical distancing requirements substantially diminish the traditional capacity of the university's classroom inventory.
Throughout the presentation, Wente and Kopstain addressed many of the 221 questions that had been submitted by the 2,724 town hall attendees ahead of the event. They both stressed that other questions not directly addressed in the presentation will be added to the COVID-19 website's FAQ section.
Wente acknowledged that while some would like a decision on the fall semester to be made as quickly as possible, the No. 1 priority must continue to be the safety and well-being of the Vanderbilt community.
"I really want to emphasize that we need to remain united," Wente said. "This is a moment to stand together as One Vanderbilt, to find solutions to this incredibly challenging set of complex problems that we're facing—not only as a university, but that we're facing as a society. If we stand together as One Vanderbilt, we can be a tremendous role model for other universities, for other different aspects of our society. It's incredibly important that we are successful in doing this."
More information is available on Vanderbilt's COVID-19 website. Specific questions on the Vanderbilt Return to Campus Plan can be submitted here. The university will continue to update the FAQs on the COVID-19 website based on commonly asked questions, including those submitted for the town hall.
Additional town halls on this topic will be scheduled in the future.