by Dana Meeks
Vanderbilt is moving forward in its partnership with the National Museum of African American Music, and the university community will play an important role in the long-term collaboration focused on celebrating the legacy of African American musicians.
Faculty and staff are invited to a Zoom meeting at 11 a.m. on Wednesday, May 20, to learn more. During the online meeting, museum leadership will discuss their mission and information about the previously announced Vanderbilt partnership, which includes acquisitions related to African American music and joint lectures and speaker series hosted by university departments.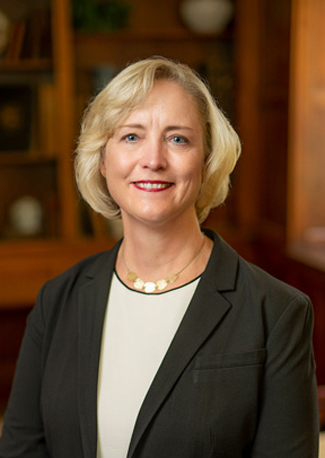 "We are delighted to continue partnering with the museum to enhance educational opportunities for students and community members across Vanderbilt, our city and beyond," said Interim Chancellor and Provost Susan R. Wente. "NMAAM has already proved itself to be a valuable addition to Nashville's musical heritage and growing community of scholars and artists. I'm excited for the institution's outreach and impact to continue to grow."
The museum is scheduled to open in downtown Nashville at the 5th and Broadway development over Labor Day weekend, and the university is ramping up planning for its collaborative efforts as the opening nears.
In partnering with the museum, Vanderbilt aims to enrich educational and research opportunities around the musical legacy of African American composers, performers and supporters and their impact on American culture and musical history.
The university's pledge of foundational support will expand the museum's archival collection, contribute to innovative programming, support the completion of the facility and more.
Included in the partnership with the museum is a collaboration with the university's Jean and Alexander Heard Libraries to support an expanded collection of books, scores, sound recordings and material objects related to African American music. This collection will be available for loan, display and study at the museum and also will serve as an important resource for scholarly research on Vanderbilt's campus.
Although university events and gatherings are currently suspended due to the COVID-19 pandemic, in the future Vanderbilt, in collaboration with the museum, will host speaker events that will include prominent guest lecturers, panel discussions and performances. Working through their departments, faculty will partner with museum staff to plan events that encourage the broadest engagement by faculty, students and staff.
The university and museum also envision future faculty research endeavors and Immersion Vanderbilt projects for undergraduate students that may be designed around museum holdings and ongoing collaborations between the many university classes that reflect the museum's repertoire.
The University Library Committee will appoint a new subcommittee to review acquisition requests, which can be submitted through InfoReady Review beginning May 21. Information on collaborating with the museum on speaker events will be available on the partnership website when university events resume.
Please RSVP here for the Zoom conference details, and reach out to linzie.treadway@vanderbilt.edu with any questions about the partnership.