Alumni help Fuel the Fight
May. 15, 2020, 1:00 PM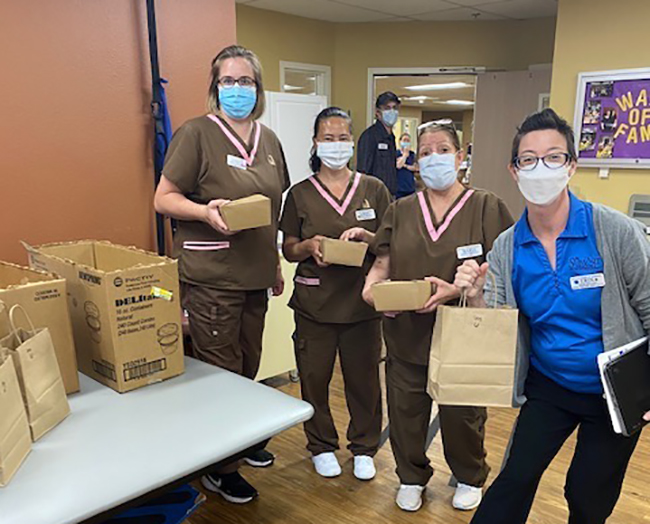 As the coronavirus pandemic forced stay-at-home orders around the country, Woody Klemmer, BA'13, and his coworkers spent the morning of March 20 seeking a way to help.
"The news was focused on the effect of restaurant closings on the service industry and concerns of overwhelmed hospitals and overworked health care workers," says Klemmer.
Their discussions quickly led to forming Fuel the Fight in Philadelphia to help restaurants provide meals for health care workers. They started a GoFundMe and spread the word on social media.
"Less than 24 hours later, $10,000 had been donated and word began to spread," says Klemmer. "Within the next few days we were contacted by a dozen people about bringing Fuel the Fight to their city."
Woody's brother, Ted, acted quickly to start the Fuel the Fight Denver campaign that has helped restaurants deliver more than 1,000 meals. Fellow alumni Kate Cavenaugh, BS'15, and Jay Cavenaugh, BS'18, helped launch the Winston-Salem, North Carolina, campaign that has raised more than $34,000.
Fuel the Fight has grown to exceed 20 campaigns globally. Collectively, they have delivered more than 75,000 meals from more than 400 restaurants and have raised more than $1 million.
"We've had restaurants reopen and keep their staff employed," says Klemmer.
For Klemmer, the Fuel the Fight response has confirmed his belief in the innate goodness of people.
"We simply gave this mission a push and a lot of good people stepped up to carry it the rest of the way," says Klemmer. "I have such tremendous faith in the human spirit. Our ability to face adversity, accept it, find the silver lining, and come out the other side stronger is incredible."