Media Inquiries
Latest Stories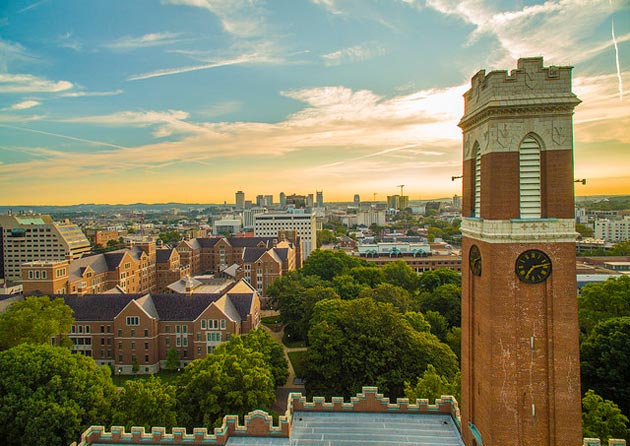 Vanderbilt has joined two organizations, the TriState Minority Supplier Development Council and the Women's Business Enterprise National Council, as part of the university's efforts to increase engagement with diverse suppliers.
"We are proud to join the TriState Minority Supplier Development Council and the Women's Business Enterprise National Council as we continue in our work to build a more diverse supply chain at Vanderbilt. This is yet another significant step in our work to foster a diverse and inclusive community," said Interim Vice Chancellor for Equity, Diversity and Inclusion and Chief Diversity Officer André L. Churchwell. "By establishing these partnerships, we will be better positioned to engage with a wide range of local, regional and national suppliers as we pursue our mission as a university." 
The TriState Minority Supplier Development Council, one of 23 regional affiliate councils under the National Minority Supplier Development Council, serves as a conduit to advance business and procurement opportunities among minority business enterprises and major purchasers. The national network offers Vanderbilt access to a network of more than 12,500 certified minority business enterprises spread across the United States inclusive of the TSMSDC council's footprint of Tennessee, Kentucky and West Virginia. TSMSDC will support Vanderbilt in identifying appropriate minority business enterprise suppliers who can offer products or services in response to various university needs. Additionally, the university will have access to new networking opportunities, engage in training and mentoring experiences, and more.
"TSMSDC is pleased to join forces with Vanderbilt in making a significant difference in diversity and inclusion within its supply chain," said TSMSDC President and CEO Cheri Henderson. "Already, the partnership has yielded tangible, mutual benefits with several minority business enterprise referrals translating from contacts into contracts. It's a win-win scenario." 
The university's new membership with the Women's Business Enterprise National Council will connect the university's supply chain with women-owned enterprises. WBENC is the largest certifier of women-owned businesses in the United States and a leading advocate for women business owners and entrepreneurs. Through WBENC, the university will have access to close to 16,000 certified women's business enterprises to fulfill contracting needs across the university. Vanderbilt also will have access to WBENC opportunities and resources, including professional educational series centered on supplier diversity, national procurement programs such as their 1:1 MatchMaker program, and WBENC-hosted national events, conferences and business fairs.
"We are thrilled to join forces with Vanderbilt University in their commitment to creating a more diverse and inclusive supply chain," says WBENC President and CEO Pamela Prince-Eason. "Certified women entrepreneurs continue to be at the forefront of innovation, bringing flexible solutions to market, and empowering communities through economic growth and job creation. We proudly welcome Vanderbilt into the WBENC ecosystem and look forward to our continued partnership."
While the university has engaged with and procured from diverse suppliers, joining these two councils will expand opportunities to partner with a broad array of women- and minority-owned businesses.
"Vanderbilt is making great strides in our efforts to build a culture of equity, diversity and inclusion throughout our supply chain," said Senior Director of Purchasing and Payment Services Kelli Fager. "We are working to cultivate a firmly embedded culture of inclusion to ensure that our supply chain is as diverse as our university community."
Diverse suppliers currently support myriad areas across the university. Multiple FutureVU projects on campus have contracted with minority- and women-owned suppliers or service providers. Vanderbilt's official office products supplier, Guy Brown, is a diverse supplier headquartered in Brentwood. Most recently, Guy Brown showed their support for the Vanderbilt community when they donated 83,000 3-ply facemasks and 1,600 N95 masks to Vanderbilt University Medical Center in light of the COVID-19 pandemic.
"While we are focused on building a diverse and inclusive community here at Vanderbilt, we also must continue to recognize the importance of expanding the scope of this work to include our suppliers," Churchwell said. "Being intentional about integrating our values of equity, diversity and inclusion into all that we do, including our supply chain, will set our university and our community on a path to collective success."