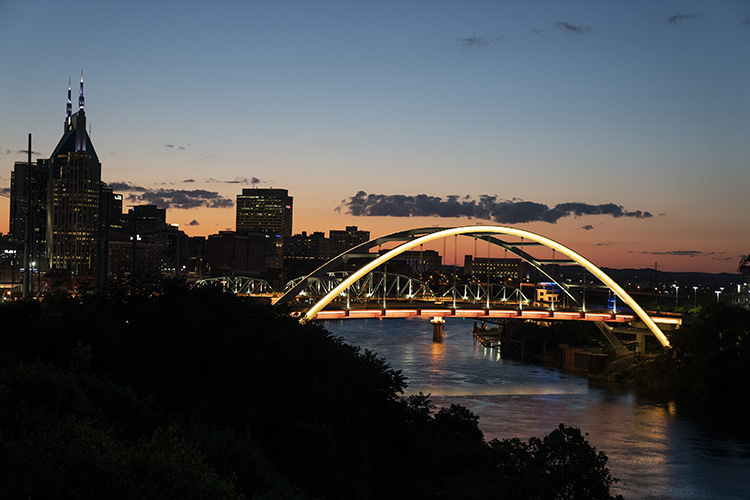 A downtown Nashville landmark was lit in Vanderbilt University colors the evening of May 8 to cap a day of celebration for the Class of 2020.
"The Korean War Veterans Memorial Bridge is illuminated black and gold for @VanderbiltU's Class of 2020," Mayor John Cooper wrote on Twitter. "To all students graduating during this unprecedented time, please know you have proven your incredible abilities over the course of your studies and your future is bright!"
Vanderbilt conferred some 3,950 degrees on May 8, the day originally designated for the university's 2020 Commencement exercises. Due to the COVID-19 pandemic and need for social distancing, this year's ceremonies have been postponed until May 2021, when Class of 2020 graduates will be welcomed back to campus for a special celebration honoring them.
The university celebrated the Class of 2020 last week through a series of special videos and messages from across the campus community, including web stories and social media posts, that culminated in a special message from Interim Chancellor and Provost Susan R. Wente on Friday morning.
"I am so grateful to the city of Nashville for helping us recognize Vanderbilt's Class of 2020 and our many remarkable graduates this year," Wente said. "They have impacted our community not just through their scholarship and accomplishments, but also through their resilience and strength during these challenging times."