An emerita professor who has pushed boundaries on theology's understanding of race, gender and disability, a co-founder of an inclusive faith-based coalition serving Nashville's marginalized population, and a tireless advocate on public health issues have all been named the 2020 Vanderbilt Divinity School and Graduate Department of Religion Distinguished Alumni/ae.
Mary McClintock Fulkerson, PhD'86, the Rev. W. Antoni Sinkfield, MDiv'94, and Shelli Yoder, MDiv'02, are this year's honorees.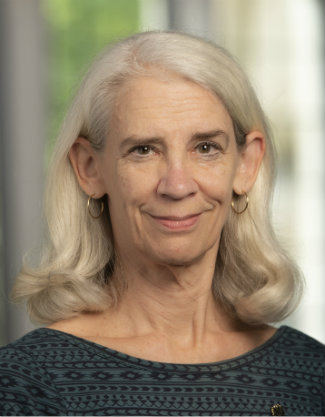 Fulkerson, emerita professor of theology at Duke Divinity School, is being recognized by the Graduate Department of Religion for her outstanding teaching and scholarship. She earned her doctorate in theology from Vanderbilt in 1986. Her dissertation was titled "Ecclesial Tradition and Social Praxis: A Study in Theological Method." Prior to that, she received a bachelor of ministry from the University of North Carolina at Chapel Hill and a master of divinity from Duke Divinity School.
Fulkerson was the longest-serving member of the Duke Divinity School faculty when she became an emerita professor in 2019. Her teaching areas include authority issues in contemporary theology, theology and culture, issues in women and religion, feminist theology and more. She was the E. Rhodes and Leona B. Carpenter Visiting Associate Professor at Vanderbilt from 2001 to 2003.
Fulkerson is the author of Changing the Subject: Women's Discourses and Feminist Theology, which examines the liberating practices of feminist academics and non-feminist church women. She also wrote Places of Redemption: Theology for a Worldly Church, which focuses on ecclesial practices that enable resistance to racism and other contemporary forms of social brokenness, interpreting the doctrine of the church in light of racial diversity and the differently abled. Her latest book, A Body Broken, A Body Betrayed: Race, Memory, and Eucharist in White-Dominant Churches, was co-written with Marcia Mount Shoop and published in 2016.
Fulkerson is an ordained minister in the Presbyterian Church (U.S.A.) and has served as a member of her denomination's Advocacy for Women Task Force.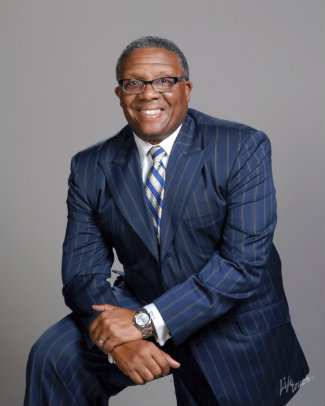 Sinkfield has been a strong advocate for social justice in Nashville. He works diligently in the arena of community development and empowerment, serving on many boards and committees throughout the city. Sinkfield co-founded Nashville Organized for Action and Hope, a faith-led coalition that is multiracial and interdenominational, comprised of congregations, community organizations and labor unions that work to give voice to traditionally excluded and disempowered people. NOAH engages ordinary people in the political and economic decisions affecting their lives, serving as a unified voice for the faith and justice community to act on its values in the public arena.
Sinkfield was born and raised in Nashville, where he graduated from public elementary and secondary schools. He earned a bachelor of science at Tennessee Technological University prior to his enrollment at Vanderbilt, earning his master of divinity in 1994.
He is senior pastor at Payne Chapel African Methodist Episcopalian Church in Nashville and previously held ministerial positions at other AME congregations in Virginia, South Carolina, Ohio and Tennessee. His articles and sermons have been published in the A.M.E. Review and The Secret Chamber, an AME publication. He also served as the dean of students for Allen University.
Sinkfield has conducted scores of crusades and revivals in churches across the country and internationally. In addition, he is a frequent lecturer and panel participant on college campuses and community organizations to address timely and critical societal issues.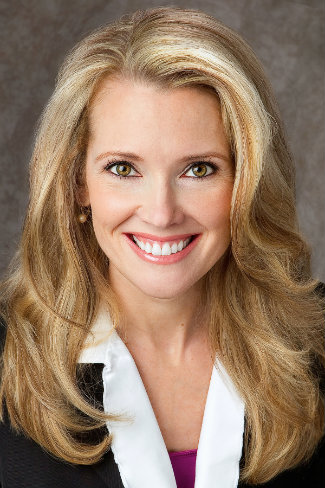 Yoder was born into the Mennonite faith in Shipshewana, Indiana. She earned a bachelor of arts in communications and counseling from Indiana University-Purdue University at Fort Wayne. She also began participating in beauty pageants and was named Miss Indiana in 1992 and a finalist for Miss America the next year. She said that the pageant experience gave her the opportunity to talk about important women's health issues.
She earned a master of science in counseling and human services from Indiana University at South Bend and a master of divinity from Vanderbilt in 2002.
Yoder has used her leadership platform to empower women, break down barriers and advocate for justice, equity and inclusion. She is the former executive director of Eating Disorders Coalition of Tennessee and the co-founder of the annual South Central Opioid Summit.
Yoder served on the Monroe County Council from 2013 to 2019. She also volunteered on numerous nonprofit boards, including the Head Start Policy Council and the Indiana South Central Community Action Program.
Currently, she is a lecturer at the Indiana University Kelley School of Business and works part-time at First United Church, a congregation in Bloomington, Indiana, with a rich history and commitment to social justice. She is working toward ordination in the United Church of Christ.
Previous recipients include James Lawson, Becca Stevens, Chandra Taylor Smith, James A. Sanders, Bishop Joseph Johnson Jr., Gardner Taylor, Thomas W. Ogletree, Charlotte Hotopp Zachary and Edward A. Malloy.
For more information on the Divinity School and GDR Distinguished Alumni/ae Award, please email Addie Sullivan.