Vanderbilt student journalists honored by Tennessee Associated Press
by
Ann Marie Deer Owens
May. 6, 2020, 8:36 AM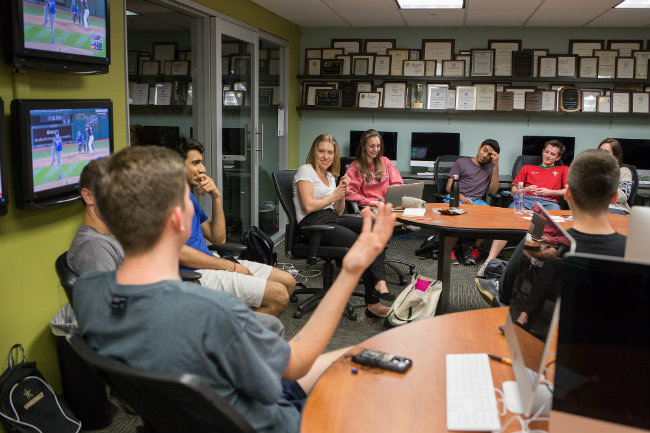 Vanderbilt student journalists were honored with 15 awards in this year's Tennessee Associated Press College Competition, including Best of Show for Max Schneider, sports editor for the Vanderbilt Hustler. Schneider was also awarded first place in the Newspaper Sports Reporting category.
Another first-place winner was News Editor Eva Durchholz in the Newspaper Reporter category.
The Hustler swept the Newspaper Investigative/In-Depth Reporting category, including first place for Rachel Friedman, editor-in-chief. In addition, Sam Zern, who is managing editor, and Friedman took first place in Online Ongoing Coverage.
Student media received second-place awards in the categories of Radio Sports Reporting, Online Graphics Design, Newspaper Feature Story, Online Feature Story, Newspaper Specialized/Topic Reporting, Newspaper Investigative/In-Depth Reporting, and Photojournalist.
Third-place awards were given to Vanderbilt in the categories of Newspaper Sports Reporting, Website, and Newspaper Investigative In-depth Reporting.
Vanderbilt was among 11 Tennessee colleges and universities recognized in the statewide competition.