Media Inquiries
Latest Stories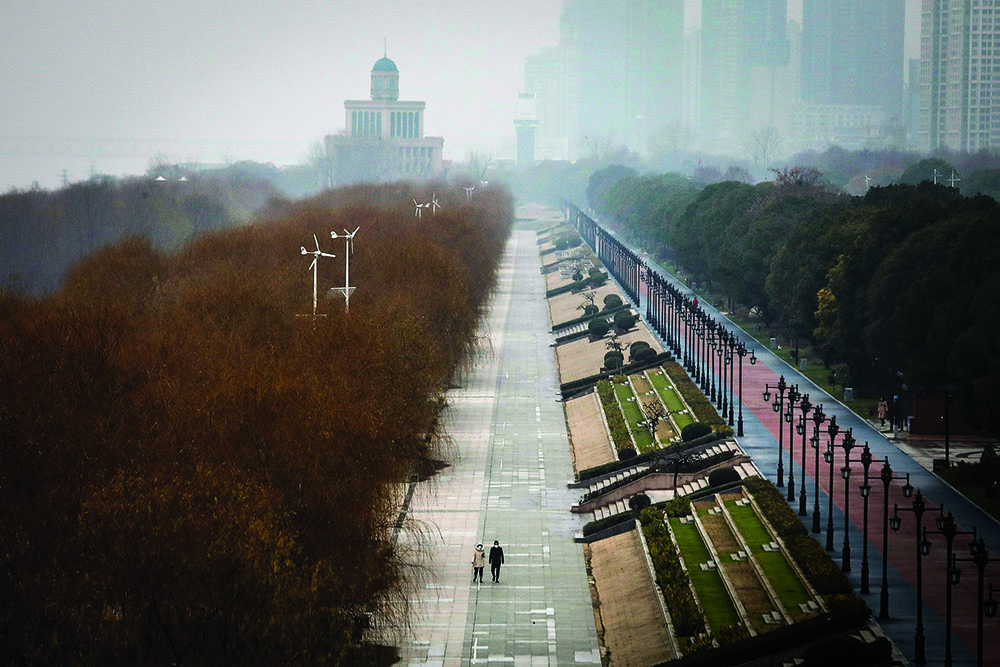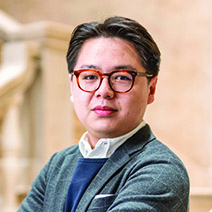 Qisen Song, a member of the Class of 2020 from Wuhan, Hubei Province, China, earned his bachelor's degree in art history with highest honors and in modern European studies. At Vanderbilt he was a recipient of the John Seigenthaler Scholarship, was selected as a Buchanan Library fellow, and participated in international studies at the Paris Institute of Political Studies, the University of Siena in Italy and University College London. This fall he begins doctoral studies in the history of art and architecture at Columbia University. Below, he reflects on experiencing his college years—and the COVID-19 pandemic—far from family and home.
By Qisen Song, BA'20
My senior year collapsed in 48 hours. Shock, grief, anguish and resentment immediately flooded my mind.
This was the semester I had looked forward to for four years. I had saved enough to visit Machu Picchu the week before Commencement and eat all the arroz chaufa I could shovel into my mouth. I pictured myself dancing with friends at Rites of Spring, finishing my honors thesis, and bidding farewell to all the faculty and staff members who had put up with me.
I dreamt countless times that on Commencement day, my mom and dad, overwhelmed with pride and satisfaction in their son's achievements, for once in their lives would not hold back their tears. It would be their first time visiting the U.S. We would go on an epic road trip together to stunning national parks and have all the fun in the world, their smiles beaming.
I know I'm hardly the only person to feel frustration and devastation about these dreams not coming true. We're all thoroughly entangled with the distinct misfortune of losing the finale of our senior year that was supposed to be filled with accomplishment and joy. Months for greeting the last spring on campus—which we had called home—and saying goodbye to friends were compressed abruptly into five days in early March.
However, the ideal narrative of my senior year had already begun to rupture in early January, when I learned that another home in my life—Wuhan, the city in China where I was born and raised—was shuddering in its darkest hours. After hearing reports about an unexplained coronavirus outbreak in the seafood market—a five-minute walk from my mom's office—I could not stop worrying about my family for a second. The entire city went into full lockdown and, until the lockdown ended April 7, my grandparents had not stepped outside their apartment since New Year's Eve. People who were very close to me died. I wish I'd been at home together with my family through all of this.
By mid-February the monstrous anxiety and emotional weight of the outbreak crushed me, in part because by then I knew the very last hope of my parents' attending Commencement had been shattered. More than my degree, graduation or myself, of course, I worried immeasurably about the safety and livelihood of my family and friends.
"I realized that the absence of my parents has always served as a testament to their love for me."
Then, incomprehensibly, more painful news arrived: My study-abroad host in Milan had lost both her parents. Heartbroken and frustrated, I felt a sense of déjà vu after witnessing how the virus had turned China—especially my hometown—upside down.
The reason I wanted to share such vulnerable moments from my own dual position in this catastrophe is simple: This pandemic is our generation's worldwide battle between humanity and natural disease. It is putting every aspect of our belief system, political establishments and collective mindsets to the extreme test.
Just like us, the graduating classes of 2020 in China, Italy, South Korea and many other countries are facing the same, if not worse, uncertainty about their futures. The whole world suddenly has screeched to a halt. But we must not give in to despair, anger or hatred. Instead, we should confront this challenge with courage, knowledge and compassion. At this moment of instability, we need to maintain our commitment to the communities and values we treasure so profoundly. Let us think about the people around us, about other members at risk in our communities.
Reflecting on my own journey at Vanderbilt, I realized that the absence of my parents has always served as a testament to their love for me. It reminds me, in a visceral way, of what they have sacrificed to send me to Vanderbilt. They always have cared for me, watched out for me and supported my dream. Their physical absence will never diminish their unconditional love.
Many other international students feel the same way. Whether it's Parents Weekend, Thanksgiving or Lunar New Year, our parents rarely have been here with us, although never absent emotionally. At the same time, we found another home here at Vanderbilt with all our new friends—people we eventually called family.
Home not only is a physical space, but also the converging presence of love, even in its most unconventional form—absence. We have all cultivated friendships at Vanderbilt that will shine through this current absence for many years to come. We have supported each other through many difficult times, and with these people we love and cherish, we consider Vanderbilt our home.