Media Inquiries
Latest Stories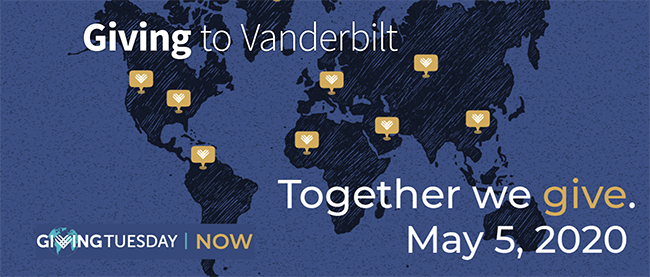 On May 5, you are invited to participate in Giving Tuesday Now, a global day of giving and unity held in response to COVID-19. Your meaningful gift of any size will help to strengthen Vanderbilt University's Student Hardship Fund, COVID-19 Research and Innovation Fund, or any school or program.
Now more than ever, the world needs Vanderbilt, and Vanderbilt needs you. We hope you will join us on Giving Tuesday Now and support our mission to make a positive difference for all we serve.
Learn more and make your gift at vu.edu/givingtuesdaynow.