Media Inquiries
Latest Stories
Two Vanderbilt College of Arts and Science professors are among 175 scholars, artists and scientists in the United States and Canada to be awarded 2020 John Simon Guggenheim Memorial Foundation Fellowships.
Robert Campany and Leor Halevi were selected from a group of nearly 3,000 applicants in the foundation's 96th competition. Guggenheim Fellows are chosen on the basis of prior achievement and exceptional promise.
"We are extremely proud of this extraordinary recognition of two of our college's religious historians, both noted for highly innovative scholarship that has made them leading voices in their fields," said John Geer, Ginny and Conner Searcy Dean of the College of Arts and Science.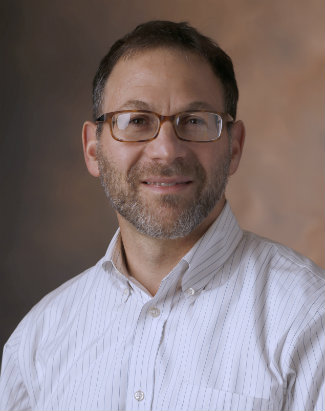 "Leor is a distinguished scholar of not only some of the earliest sources for Islamic history—tombstone inscription and prophetic traditions—but also more contemporary sources in the form of online fatwas. And his latest book project, where he is challenging conventional views on the religious consequences of global exchange, shows he is poised for many more extraordinary achievements to come.
"In a similar fashion, Robert has become a prominent researcher in Chinese religious and literary history by blending his expertise, methodological savvy and intellectual creativity to produce many highly respected works. He has played an important role in bringing more global attention to the study of Chinese religions and culture."
Geer noted that Campany and Halevi, both of whom are characterized by cross-disciplinary scholarship, were the only two Guggenheim recipients listed under the field of 'Religion' for 2020.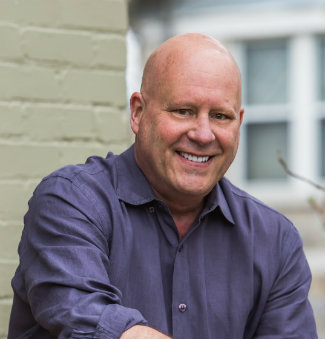 Campany, professor of Asian studies, specializes in the history of religion and culture in medieval China. During his fellowship, Campany plans to complete a book, The Chinese Dreamscape, 300 BCE –800 CE, on the role that dreams played in religious disciplines of self-cultivation in late classical and medieval China.
"'Dreams' and 'disciplines' are two words seldom found in the same sentence, for good reason," Campany said. "Dreams have anomalousness built in, in several ways. For example, in our dreams we interact with familiar people and animals no longer alive, see and do things that would be impossible in waking life, and then there's the strange jolt upon waking to find that the experience we were just having wasn't 'real.'
"Yet practitioners of any of the multiple paths of self-cultivation available in China engaged in practices meant to bring all aspects of their experience and comportment under control. Daily they took up practices aiming to discipline their bodies, minds, diet, thoughts and more. In what ways did practitioners try to assimilate dreams' strangeness, making their nocturnal experience work for them or least fencing off its potential danger? It's this fundamental tension that I am exploring from multiple angles."
Campany's academic studies began at Davidson College, where he majored in philosophy and earned a bachelor of arts, graduating magna cum laude in 1981. He was awarded a Henry Luce Fellowship, spending the next year in southern Taiwan while teaching English and studying the Chinese language. He then enrolled at the University of Chicago Divinity School in the History of Religions area of studies. He earned a master of arts in 1983 and a doctorate in '88, with his prize-winning dissertation forming the basis for his first book, Strange Writing: Anomaly Accounts in Early Medieval China (State University of New York, 1996).
Campany taught at Indiana University and University of Southern California prior to becoming a faculty member in Vanderbilt's Department of Asian Studies in 2010. He teaches on subjects that include Daoism, Buddhism, religion and food, holy persons in comparative perspective, religion and narrative, the living and the dead, and the history of the cross-cultural study of religion.
Campany is the author of six books and numerous articles on many aspects of Daoist, Buddhist and popular religious texts and practice. His book Making Transcendents: Ascetics and Social Memory in Early Medieval China (University of Hawaii Press, 2009) uncovered the processes by which practitioners of occult arts came to be recognized as such by other people, winning the American Academy of Religion Award for Excellence in the Study of Religion.
Campany is a former co-editor and editor of the Journal of Chinese Religions. He served several terms on the board of directors for the Society for the Study of Chinese Religions.
Halevi, professor of history, has devoted his scholarly career to the study of Islamic law in relation to material culture, technology, and commercial interactions between Muslims and others.
He will use the Guggenheim Fellowship for his book project researching how Saudi clerics have interpreted Islam's sacred law to respond to economic globalization—a process characterized by the increasing flow of commodities, technologies and workers across national boundaries. The book's working title is "Everyday Salafism in an Entangled World."
"My goal is to make an original and significant contribution to our understanding of Salafism in the context of global exchange—and thus to shed some new light on our deeply interconnected modern world," Halevi said. "Building on the work of some anthropologists and historians, my book will show why Saudi Salfism has succeeded in spreading some of its doctrines, values and methods to different countries abroad, ultimately leading to greater cultural and religious variety around the globe."
Halevi's first book, Muhammad's Grave: Death Rites and the Making of Islamic Society (Columbia University Press, 2007), examined the role that funerary rituals and beliefs about the afterlife played in shaping the earliest Islamic societies. Muhammad's Grave won four book prizes: the Ralph Waldo Emerson Award, given by Phi Beta Kappa for a notable scholarly contribution to our understanding of the cultural and intellectual condition of humanity; the Albert Hourani Book Award, given by the Middle East Studies Association for the year's best book in the field; the Medieval Academy of America's John Nicholas Brown Prize; and the American Academy of Religion's Award for Excellence in the Category of Analytical-Descriptive Studies.
Halevi then made the rare scholarly move of "fast forwarding" to a very different time period—the 20th century—for Modern Things on Trial: Islam's Global and Material Reformation in the Age of Rida, 1865-1935 (Columbia University Press, 2019). This book is a history of the Islamic trials of modern goods in cities awakening to global exchange during Europe's final imperial expansion.
Halevi was born in Canada and grew up in Mexico, but he never really considered becoming a Canadian or a Mexican historian. His father is a physicist, and Halevi originally planned to study engineering physics. However, he developed a keen interest in Islamic history and literature at Princeton University, where he graduated summa cum laude with a bachelor of arts in Near Eastern studies in 1994. He then earned a master of arts in history from Yale University in 1995, followed by a doctorate in history and Middle Eastern studies from Harvard University in 2002.
Halevi taught at Texas A&M University for six years prior to joining the Vanderbilt Department of History as a tenured faculty member in 2008. He teaches many undergraduate and graduate courses, including Muhammad and Early Islam, during which he revisits many of the stories about Islam that first engaged him in his disciplinary field. Since 2011, he has also been teaching graduate seminars on Islamic law at the Law School.
Since its establishment in 1925, the Guggenheim Foundation has granted more than $375 million in Fellowships to over 18,000 individuals, many of whom have gone on to receive other internationally recognized honors. The foundation was founded in 1925 by U.S. Sen. Simon Guggenheim and his wife in memory of their son.