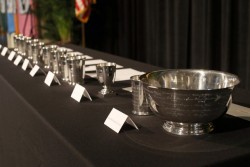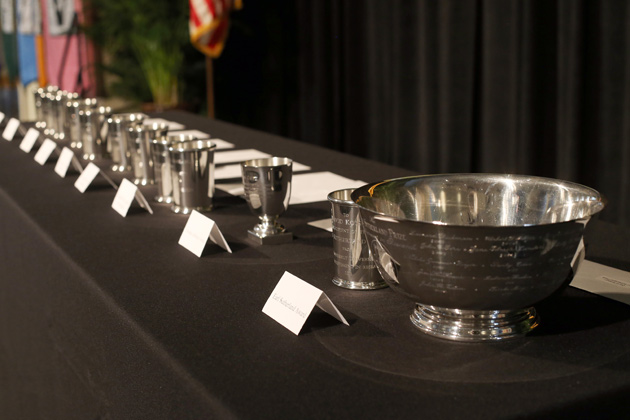 Nominations are now open for Vanderbilt's top faculty awards, which recognize outstanding achievements in research and service to the university and demonstrate Vanderbilt's appreciation for and commitment to excellence. All faculty are eligible to submit nominations for the four awards to be presented at the 2020 Fall Faculty Assembly.
Nominations must be submitted by May 29 (note: the deadline for the Thomas Jefferson Award nomination has been extended from May 15 to May 29) through Vanderbilt's InfoReady portal. Nominators will log in using their VUnet ID and select the applicable award(s) for which they wish to submit nominations. Previous recipients of the awards are not eligible to be nominated. Nominations will be reviewed by the Faculty Research Awards Committee.
The award descriptions are as follows:
Questions about the Chancellor's Award for Research; the Chancellor's Award for Research on Equity, Diversity and Inclusion; or the Earl Sutherland Prize for Achievement in Research may be directed to the Office of the Vice Provost for Faculty Affairs at vpf@vanderbilt.edu.
Questions about the Thomas Jefferson Award may be directed to Debbie Hayes, Faculty Senate administrative manager.
Award recipients will be announced at the Fall Faculty Assembly. A list of past winners can be found on the Office of Faculty Affairs website.