Media Inquiries
Latest Stories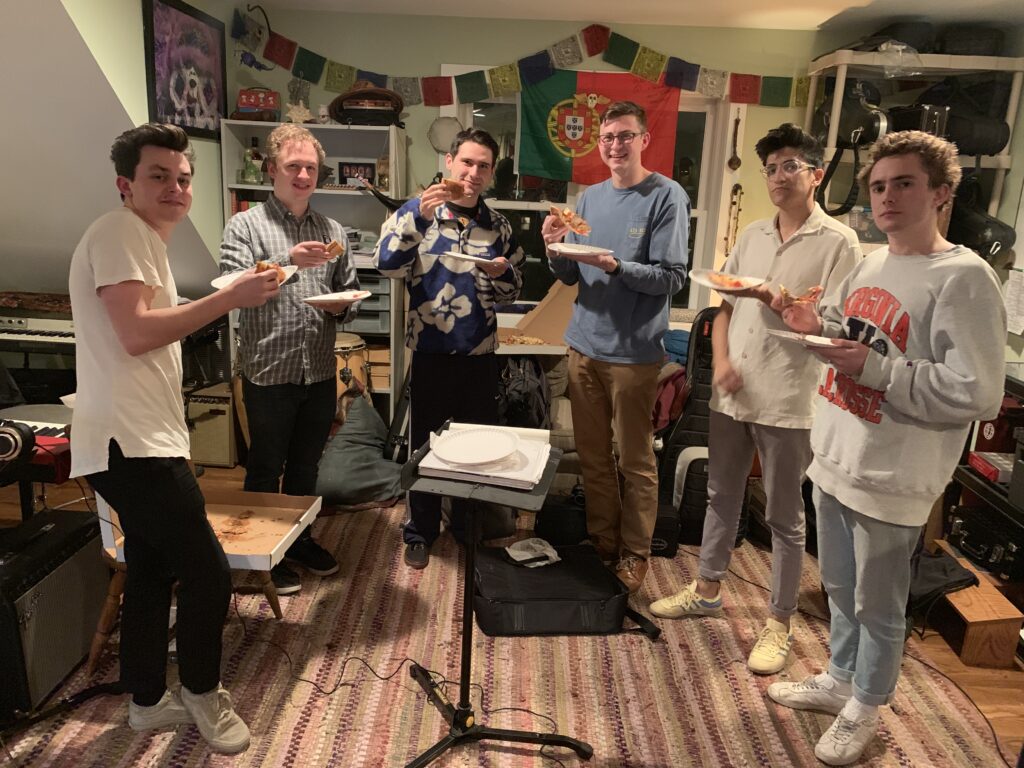 Vanderbilt Blair School of Music is among this year's winners of DownBeat magazine's 43rd annual Student Music Awards. Blair's budding jazz program earned top ranking in the category of Best Blues/Pop/Rock Group for Commercial Break, a self-titled debut album written and recorded by an ensemble of Vanderbilt undergraduates.
"I am delighted to note this recognition by DownBeat magazine, which reflects the dramatic progress of the jazz program in recent years," said Mark Wait, Martha Rivers Ingram Dean. "The Blair School is fortunate and proud to have these outstanding students and faculty members."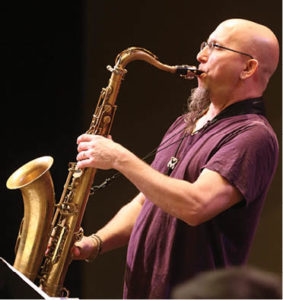 The record was created under the guidance and direction of adjunct jazz instructor and saxophonist Jeff Coffin, who is a member of the Dave Matthews Band and a three-time Grammy Award winner for his work with Bela Fleck & the Flecktones. Coffin produced Commercial Break for his label Ear Up Records.
"The musical development that I have seen in the last five years since I began teaching at Vanderbilt has been astronomical," Coffin said. "These students are practicing and working together and making music at a very high level and I couldn't be prouder of them. It's an honor and privilege to get to work with great students who are also great people."
The members of Commercial Break have been playing together for four years.
They are: Nicholas Townsend, BMus'19 (keyboards); Emmet Haden, BE'20 (trumpet); Trent Ogaz, BA'19 (tenor and soprano saxophone); Ben Pleasant, BS'19 (guitar); Travis Duck BA'19 (bass); and Noah Luna, BMus'20 (drums).
"These students are practicing and working together and making music at a very high level and I couldn't be prouder of them."
—Jeff Coffin
"Recording the album with Jeff Coffin in his home studio was exciting and immersive," Noah Luna said. "Working outside the classroom environment gave us a chance to dive deep into the music. The fact that we were already close as friends and musicians, and could be a part of every step made it easier for everyone to put more of themselves into the project."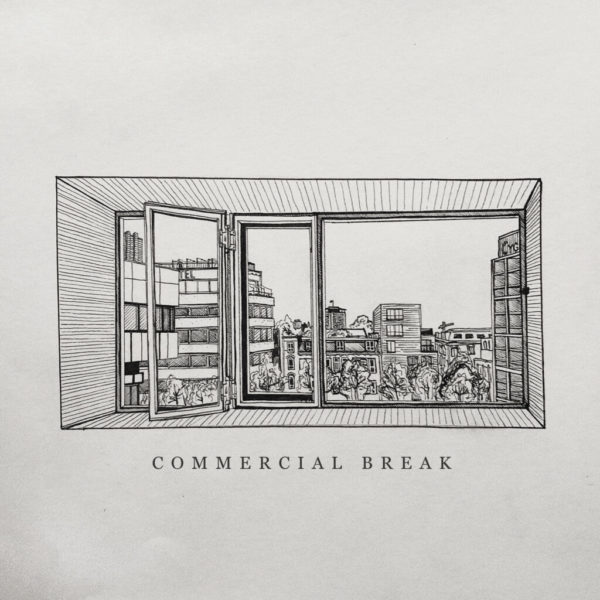 "Creating the Commercial Break album was an incredible experience," Haden said. "It is not often that you find yourself surrounded by amazing musicians who are all truly motivated to make a creative project happen. I'm so glad we have the album as a way to remember our time making music together."
Jazz courses were first offered at Blair in 2002 under the direction of the late Billy Adair. Ryan Middagh took over as director of the jazz program in 2014, and since then the area has undergone a major curricular revamp and expansion.
Last year Blair made its first appearance in DownBeat's Student Music Awards when the Blair Big Band was named Best Undergraduate Large Jazz Ensemble. Each year the winners are unveiled in the magazine's June edition.