by Dana Meeks

This summer the Office of the Vice Provost for Academic Affairs will begin implementing the Campus Connection Program, providing all undergraduate students with personalized support and guidance as they navigate the various experiential learning and campus services that are part of their collegiate experience at Vanderbilt.
The program will engage Campus Connectors, professional staff from Academic Affairs, to serve as liaisons who directly support personal and professional development for their cohort of students from enrollment to graduation.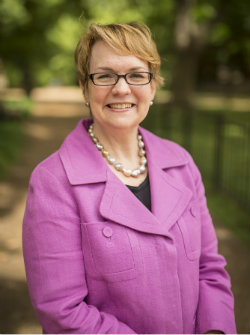 "With the launch of Immersion Vanderbilt and the growth of experiential learning, the need was clear for us to offer more help to our students as they navigate all of the opportunities and paths available to them," said Vanessa Beasley, vice provost for academic affairs. "Undergraduate students have a lot of different choices at Vanderbilt, and they also will inevitably have different questions over time. This program is a unique opportunity for a staff member to be a student's go-to source to help find answers and get connected with campus resources, which is needed now more than ever during these uncertain times."
Connectors will be a single point of contact for students, offering a source of support, information and opportunities to reflect on their experiences at Vanderbilt. The overall goal of the program is to enhance cross-campus connections and better prepare students to serve as global citizens now and in the future.
For more information, please email Campus Connection Program.