The National Science Foundation recently selected 18 Vanderbilt graduate students and five undergraduate students to receive Graduate Research Fellowships. Additionally, one undergraduate and 15 graduate students received honorable mentions.
NSF Graduate Research Fellowships provide recipients a three-year annual stipend of $34,000 along with a $12,000 cost-of-education allowance for tuition and fees, opportunities for international research and professional development, and the freedom to conduct their own research at any accredited U.S. institution of graduate education.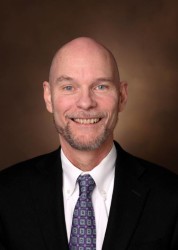 "It is very exciting to welcome our newest NSF fellows, who join an accomplished cohort of current fellows," said Mark T. Wallace, dean of the Graduate School and Louise B. McGavock Endowed Chair. "Vanderbilt has benefited greatly over the years from the support that the National Science Foundation provides in these awards, which reflects their view of our institution as a premier environment for graduate training. The recipients of these prestigious fellowships represent NSF's strong investment in the future of American science and engineering—a future that will be deeply shaped by the training these fellows receive on our campus."
The following graduate students received Graduate Research Fellowships:
Lee S. Cantrell, Chemical and Physical Biology
Jenna A. Dombroski, Biomedical Engineering
George L. Gunter, Civil Engineering
Darren R. Heintzman, Biochemistry
Jason J. Hughes, Molecular Physiology and Biophysics
Beau P. Johnson, Mechanical Engineering
Joanne Lee, Biomedical Engineering
Niharika Loomba, Neuroscience
Lindsay E. Martin, Biological Sciences
Lucinda E. Pastora, Chemical Engineering
Ivette Perez, Biochemistry
Raunak M. Pillai, Psychology
Molly K. Richard, Community Research and Action
Morgan J. Ringell, Biomedical Engineering
Taylor L. Sheehy, Biomedical Engineering
Paul R. Slaughter, Mechanical Engineering
Rachel Teater, Mechanical Engineering
David M. Ziemnicki, Mechanical Engineering
The following undergraduate students received Graduate Research Fellowships:
Abby Ayers, Biomedical Engineering
Liam J. Kelly, Computer Science, Earth and Environmental Sciences
Hannah R. Knight, Chemical Engineering
Luke D. Neise, Mechanical Engineering
Faith Rovenolt, Ecology, Evolution and Organismal Biology
Vanderbilt graduate students receiving honorable mentions from the NSF are:
Wendy E. Bindeman, Cancer Biology
Neil C. Chada, Biomedical Engineering
Brad A. Davidson, Cancer Biology
Lindsey N. Guerin, Biochemistry
Kayla Hess, Chemistry
Nicole K. Moehring, Interdisciplinary Materials Sciences
Alyssa K. Nelson, Chemical Engineering
Michelle K. Piazza, Neuroscience
Gabriella Robertson, Cell and Developmental Biology
Dominick Ropella, Mechanical Engineering
Marissa Roth, Psychology
Kayva Sharman, Chemical and Physical Biology
Reyhaneh Tirgar, Biological Sciences
Sabrina Van Ravenstein, Biochemistry
Sarah G. Williams, Earth and Environmental Sciences
Undergraduate student Emma R. Hart, studying Developmental Psychology, also received an honorable mention.