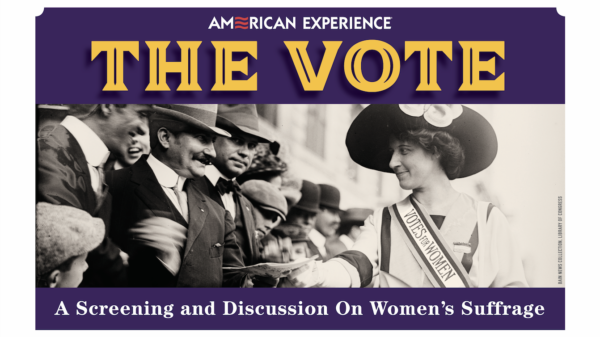 The Margaret Cuninggim Women's Center will screen a segment of The Vote, a yet-to-be-released documentary from PBS's American Experience series on American women's fight for women's suffrage in the United States. The documentary screening will be held on April 16 at 3 p.m. via Zoom, and will be followed by a brief discussion, also on Zoom.
The Vote tells the story of the passage of the 19th Amendment, which guaranteed women's constitutional right to vote. The film explores the many political and cultural dynamics of women's suffrage in the United States and highlights the methods and tactics used by the movement to effect social change. The documentary also shares the narratives and experiences of little-known leaders of the movement and highlights the deep controversies over race and gender roles at the time.
To attend the virtual advanced screening, participants should fill out this form with their name and email address. The Zoom meeting ID and password will be shared via email prior to the film screening on April 16. Contact Brianna Nesbitt, assistant director of the Margaret Cuninggim Women's Center, with any questions.
The Margaret Cuninggim Women's Center is part of the Provost's Office for Inclusive Excellence, which brings opportunities to further cultural and professional education for students, faculty and postdoctoral scholars at Vanderbilt University through programming such as the April 16 film screening. Visit the Office for Inclusive Excellence website to learn more about the various resources offered by the office.
To learn more about the university's commemoration of the 100th anniversary of the 19th Amendment, visit Vanderbilt's 19th Amendment Centennial website.