Media Inquiries
Latest Stories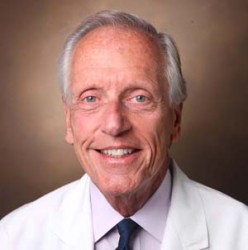 Dr. William Schaffner, an internationally renowned infectious disease specialist and public health expert, will provide the latest updates on COVID-19 and answer questions from the audience.
The virtual meeting is scheduled for Friday, April 10, from noon to 1 p.m. CST. Registered attendees will have the opportunity to ask questions directly to Schaffner following his public health-focused COVID-19 update.
Schaffner is professor of preventive medicine in the Department of Health Policy and professor of medicine in the Division of Infectious Diseases at Vanderbilt University School of Medicine.
In addition, he has served as past president of the National Foundation for Infectious Diseases and on the Executive Board of the Infectious Diseases Society of America.