Vanderbilt employees respond to challenges amid COVID-19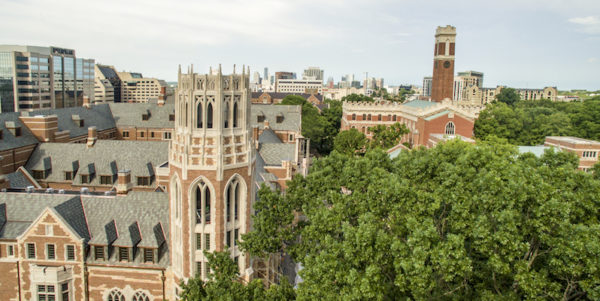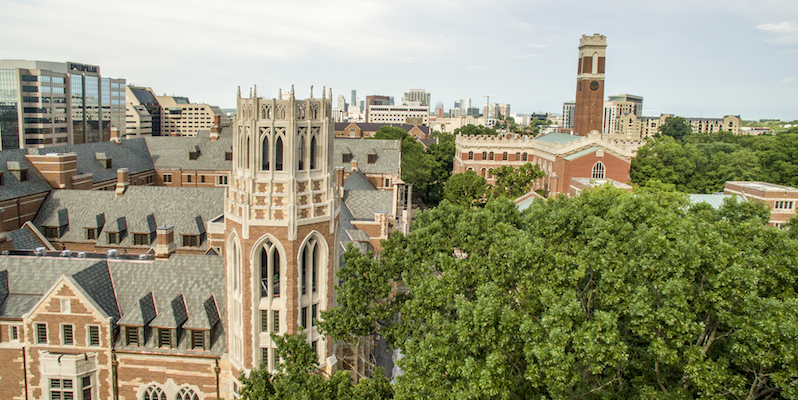 The Office of the Dean of Students continues to support Vanderbilt students—those remaining on campus as well as those now living and learning remotely—in response to the global novel coronavirus pandemic.
Like many university campuses, Vanderbilt faced the unprecedented challenge of moving out students suddenly and quickly, creating a process and implementing it at the same time. As a result, staff were available to respond to student questions and provide minute-by-minute guidance. They also worked closely with international students and those with extraordinary circumstances who would need to remain on campus.
"Given our staff's relationships with students, we felt it was important that they be visible to students during such a stressful time to serve as a reassuring presence," Associate Provost and Dean of Students Mark Bandas said. "We were operating under conditions that changed rapidly and had to adapt and support our students as they responded to our instructions."
During move out, staff worked with UPS to provide packing and storage services at the university's expense and shipping at students' expense. The university will continue to use UPS for similar services throughout the spring and summer.
DOS staff also made it a priority to support students who were self-isolating on campus, as they recognized the anxiety and uncertainty the experience may cause. A rotation was created to check in on students daily to see what needs they had while in isolation. Staff made supply and food deliveries to ensure those students could remain in isolation and feel confident they had what they needed to be comfortable. Student Health Center staff also checked on students in isolation on a regular basis regarding their medical needs.
The Office of the Dean of Students also recognizes that students still on campus as well as those learning remotely still need access to support services that had been available to them previously. To ensure the health and well-being of the community, the Office of Student Care Coordination, the University Counseling Center, the Center for Student Wellbeing and the Project Safe Center continue to support students remotely.
"We understand that students may be struggling with the transition to remote and alternative learning and feeling isolated from their friends and campus resources. We encourage students to seek out support—you are not alone. Student support services remain fully operational, and we have developed some resources specifically related to adapting to the remote environment," Deputy Dean of Students G.L. Black said.
Students can complete an Intake Form and schedule a telephone appointment with the Office of Student Care Coordination to talk through the different resources available to them.
For students feeling alone, anxious or concerned during this time, they offer the following guidance:
Keep things in perspective.You might consider lessening the time you spend listening to media coverage or limiting your time on social media. Although you'll want to keep informed, remember to take a break from watching the news and focus on the things that are positive in your life and things over which you have control.
Create and maintain your routine. Schedule your time, take breaks, maintain a routine sleep schedule, take advantage of sleep hygiene techniques and consider writing out your schedule and sharing with a friend or family member to increase accountability. The absence of your typical routine gives you an opportunity to develop a new routine.
Social distance, but connect emotionally. Use Facetime, Zoom or other video messaging apps to reach out to friends andfamily, and schedule time to connect.
Continue nurturing your well-being. Practice good sleep hygiene and reach out for mental health support when needed. It is common for alcohol and drug use to increase during times of stress, but finding a balance and support or accountability, especially for those in recovery, can be helpful. There are a variety of self-directed wellness tools (apps)to assist students with meditation, mindfulness, mood tracking and relaxation techniques. All students have free access to WellTrack, an interactive self-help app that provides guided therapy for anxiety, stress and depression. Students also have free access to SilverCloud, an online behavioral health platform that includes therapy programs to support positive behavior change, overall mental wellness, and treat anxiety, stress and depression.