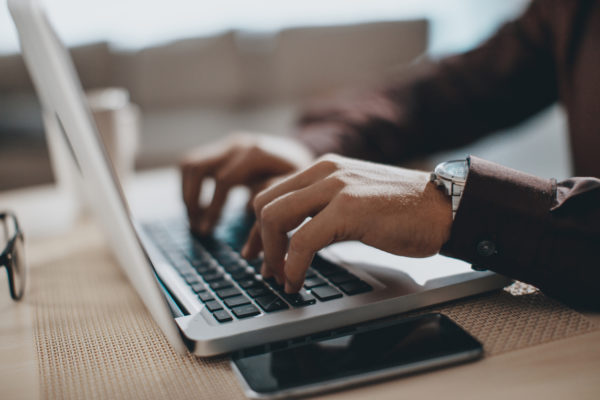 Be aware of a new phishing scam. Read more. >>
As the number of Vanderbilt employees working remotely has risen during the last week, so has malicious activity by cybercriminals attempting to take advantage of vulnerabilities in technology.
Scams come in many forms, including emails, texts, and phone calls. Email addresses, websites, and caller IDs are easily spoofed to look like they are from legitimate companies and government agencies. Be aware of these attempts and protect yourself.
Be skeptical of any unsolicited email from someone you do not know.
Verify identities using sources independent from the email links.
Report all email scam attempts to phishing@vanderbilt.edu.
Report suspicious phone calls or texts or otherwise suspicious activity to the VUIT support number (615-343-9999) or submit a help request at it.vanderbilt.edu.
Avoiding coronavirus scams
Vanderbilt University Public Safety is sharing important information regarding how you can avoid scams and keep yourself safe during this unprecedented time.
Hang up on robocalls. Don't press any numbers. Scammers are using illegal robocalls to pitch everything from scam coronavirus treatments to work-at-home schemes. The recording might say that pressing a number will let you speak to a live operator or remove you from their call list, but it might lead to more robocalls instead.
Fact-check information. Scammers, and sometimes well-meaning people, share information that hasn't been verified. Before you pass on any messages, contact trusted sources. Visit the S. Government website for links to federal, state and local government agencies.
Know who you're buying from. Online sellers may claim to have in-demand products, like cleaning, household, and health and medical supplies, when, in fact, they don't.
Don't respond to texts and emails about checks from the government. The details of a federal economic relief plan are still being worked out. Anyone who tells you they can get you money now is a scammer.
Don't click on links from sources you don't know. They could download viruses onto your computer or device.
Watch for emails claiming to be from the Centers for Disease Control and Prevention (CDC) or experts saying they have information about the virus. For the most up-to-date information about the novel coronavirus, visit the CDC and the World Health Organization (WHO).
Ignore online offers for vaccinations. There currently are no vaccines, pills, potions, lotions, lozenges or other prescription or over-the-counter products available to treat or cure coronavirus disease 2019 (COVID-19)—online or in stores.
Do your homework when it comes to donations, whether through charities or crowdfunding sites. Don't let anyone rush you into donating. If someone wants donations in cash, by gift card, or by wiring money, don't do it.
Securing your work
Vanderbilt University Information Technology is also sharing security best practices for working remotely. Employ these best practices and play an active role in protecting yourself and the university while you work remotely.
Secure data sharing: Centralize data for easier and more secure sharing

Use university resources, such as Sharepoint and Box for file storage and sharing.
Note: Sharepoint and Box for Vanderbilt (and other cloud storage resources) are not acceptable for storing sensitive data, such as social security numbers or credit card information. Please visit the VU Box Storage webpage for more information on the types of data permitted in Box.
Secure your network: Safeguard your connection over the Internet

Create a secure tunnel to the Vanderbilt network via a Virtual Private Network (VPN). For more information, visit VUIT's Remote Access webpage, or contact it.vanderbilt.edu.
Secure your home network devices, such as your routers and Wi-Fi devices, by changing default passwords and updating the firmware. Device specifics can be found on installation documentation or on the manufacturer's website.
Secure your device: Protect your computer health

Set up automatic updates on applications and operating systems.
Install anti-virus software (e.g., Microsoft Defender or Bitdefender).
Trigger a screensaver after 15 minutes or less of inactivity.
Password protect your device with a strong password or multi-factor authentication.
Encrypt your files and your hard drive (e.g., Bitlocker or AxCrypt).
Helpful security software for your device(s) and network connection
Secure Zoom meetings: Protect your institutional collaborations and meetings
Schedule a secure meeting with a password.
Selectively invite participants and monitor/moderate your meetings. You should also consider assigning a co-host.
Encourage using virtual backgrounds so working environments are not shown.
Disable file sharing and use resources like Sharepoint, Box for Vanderbilt University and the Brightspace course page to deliver material.
If you want to learn more about cyber safety while working remotely, VUIT has recommended these helpful articles:
If you have questions about any of the above information or need assistance keeping your devices and data secure, please contact the VUIT support number (615-343-9999) or submit a help request at help.it.vanderbilt.edu.