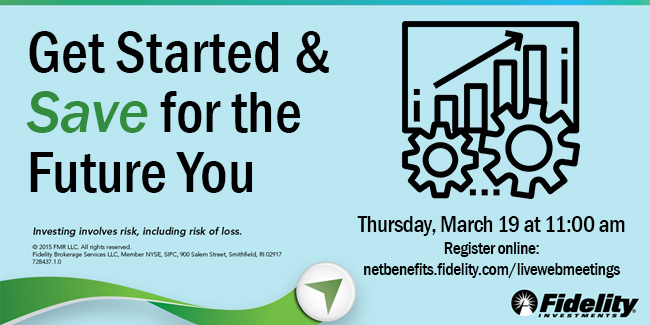 For most, retirement seems distant, even if (for some of us) it's just a few years away. Many people spend more time planning a vacation each year than thinking about their retirement.
Are you saving enough to live the life you want in retirement? Experts estimate that you'll need to save 70 percent of your annual income to live at your current lifestyle prior to your last day in the office. However, what if you plan to build your dream home, trot around the globe, or move to that beachfront property you've always dreamed about? Then you may need to save 100 percent of your annual income—or more.
Vanderbilt encourages eligible faculty and staff to save for retirement through the university's 403(b) retirement plan. Did you know that Vanderbilt will match you up to 5 percent of whatever you contribute? Vanderbilt matches your mandatory 3 percent contribution. If you choose to make voluntary contributions, Vanderbilt will match these up to a total match of 5 percent (this includes the mandatory).
Now is a good time to review your contribution rate and investment elections, and make adjustments to stay on track to meet your savings goals. You may voluntarily contribute beyond 5 percent (up to certain IRS limits). New investment elections and beneficiary designations are effective immediately. New voluntary contribution percentages will be effective within one to two payroll cycles. Enrolling or making changes is fast, easy and paperless; sign in to your Fidelity account by visiting www.netbenefits.com/vanderbilt.
Not sure where to start? Join Fidelity for a complimentary online workshop, "Get Started and Save for Your Future," on Thursday, March 19, at 11 a.m. Learn the benefits of our retirement savings plan, how to enroll, and small steps you can take to save more. Register for this workshop online at www.netbenefits.fidelity.com/livewebmeetings.
It's important to make realistic estimates about what kind of expenses you will have in retirement. Be honest about how you want to live in retirement and how much it will cost. These estimates are important when it comes time to figure out how much you need to save in order to comfortably afford your retirement.
If you'd like more information or to talk with one of Vanderbilt's Fidelity representatives, contact HR at 615-343-4788 or human.resources@vanderbilt.edu, or visit hr.vanderbilt.edu//benefits/retirement. Book a one-on-one session with a Fidelity representative on the Fidelity website.