A new partnership between Vanderbilt Divinity School and Mental Health and Chaplaincy, a national program of the U.S. Department of Veterans Affairs' Veterans Health Administration, will relaunch a doctor of ministry program at Vanderbilt. The program aims to equip chaplains with best practices for providing high-quality, evidence-based care for persons with diverse psychosocial–spiritual needs.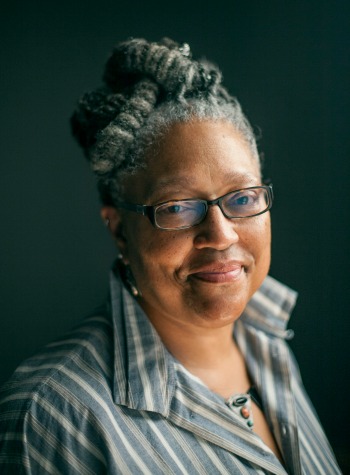 "I am excited that we are relaunching our Doctor of Ministry program with this first track on integrative chaplaincy," said Emilie M. Townes, dean of the Divinity School and the E. Rhodes and Leona B. Carpenter Professor of Womanist Ethics and Society. "This track will integrate spirituality and mental health in a hybrid online/in-person class format that engages students who are actively functioning as chaplains. They will be able to apply their coursework to their contexts immediately."
Initially, admission to the program will be limited to VA and military chaplains who have earned a master of divinity from an accredited institution and are enrolled in the 2020 Mental Health Integration for Chaplain Services Certificate program. The program partners hope to be able to open the degree to non-VA civilian chaplains in the future.
"There is a growing diversity within the veteran and current military population with regards to faith commitments, religious upbringings and spiritual sensitivities," said Keith G. Meador, director of Mental Health and Chaplaincy Program. "That is why we are excited to partner with Vanderbilt Divinity School, with its renowned faculty expertise and strong commitment to theological education that is open to—and takes into consideration—religious pluralism throughout our communities."
Meador noted that he has already received an enthusiastic response from VA and military chaplains across the nation who have learned of this new opportunity to earn a "practical doctorate" that is tied directly to their current positions. In addition to his faculty appointment in the School of Medicine as professor of psychiatry and behavioral sciences, Meador holds a secondary appointment at the Divinity School as professor of ethics and society. He also directs the Center for Biomedical Ethics and Society at Vanderbilt University Medical Center.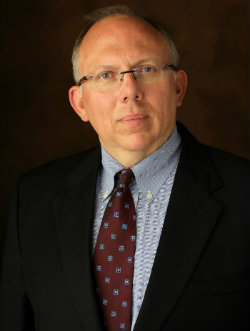 "The need for mental health services has become a recognized phenomenon in the post-9/11 population of service members and veterans, although veterans of previous conflicts can also suffer longtime psychological scars," Meador said. "A national movement has been underway the past few decades to include more spiritual care under the umbrella of good health care for our military population. I believe that chaplains are well suited to provide that assistance. But we need to be sure they receive the needed resources and training through an experiential learning program like integrative chaplaincy."
Chaplains who complete the program will have been trained to:
identify the signs and symptoms of mental health problems;
use evidence-based psychological practices and principles within the scope of chaplaincy practice;
collaborate effectively with mental health and other healthcare professionals;
foster resilience and prevention of mental health problems;
critically interpret, pursue and potentially participate in scientific research;
provide support to care providers and practice good self-care;
address the distinctive religious, spiritual, cultural and relational needs of persons with mental health problems;
think theologically and engage religious and/or spiritual traditions as sources of strength and transformation; and
develop a pastoral-theological ethic that guides their ministerial identity and understanding of suffering, trauma and human flourishing.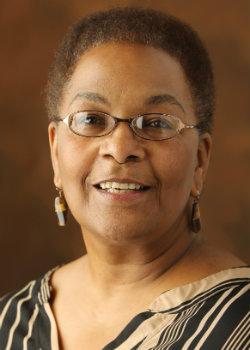 The program will combine distance learning—including filmed lectures from nationally renowned chaplaincy and mental health experts—with four face-to-face training intensives, each lasting three to four days, on the Vanderbilt campus. The degree will culminate with a final project with a direct tie to the individual chaplain's current duties.
"At Vanderbilt Divinity School, we bring a focus on theological reflection in the training of chaplains and others who will be called to respond to mental health concerns," said Phillis Sheppard, interim associate dean for academic affairs and associate professor of religion, psychology and culture. "This is an important priority for us since so many individuals reach out to religious leaders to help when they are experiencing anxiety, distress and other mental health issues."
Sheppard added that the Divinity School is pleased to be partnering with an already highly successful Veterans Affairs' chaplaincy program that is grounded in clinical expertise.
Divinity School faculty from across the disciplines will participate in some aspect of the program, and, beginning this fall,  Sheppard and Jaco Hamman, professor of religion, psychology and culture, will teach in the integrative chaplaincy track, which is a three-year, 36-credit professional program.
For more information, email Laura Cheifetz, assistant dean of admissions, vocation and stewardship, or call 615-343-3979.