All university-sponsored, non-Athletics events and gatherings are suspended through April 30 due to COVID-19.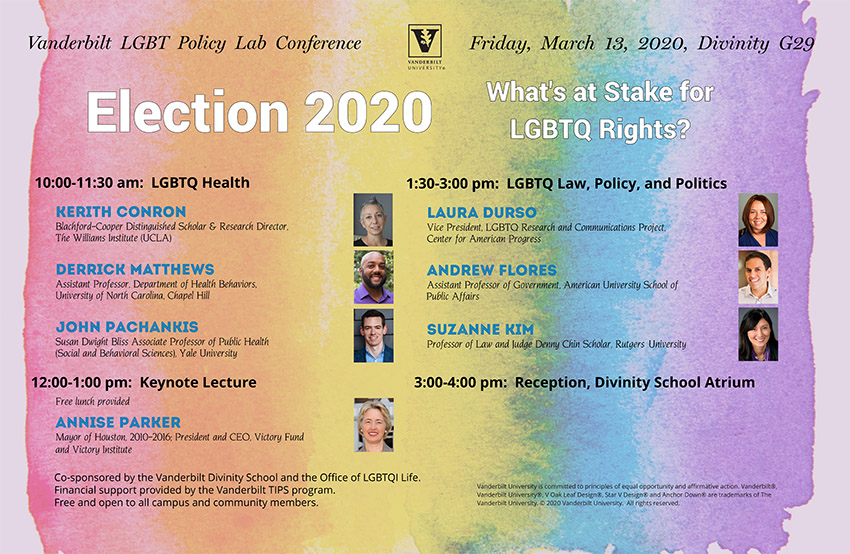 The Vanderbilt LGBT Policy Lab will host a conference on Friday, March 13, from 10 a.m. to 4 p.m. at Vanderbilt Divinity School, Room G29. The Vanderbilt community is invited to attend.
The conference will explore "Election 2020: What's at Stake for LGBT Rights?" The lunchtime keynote speaker will be Annise Parker, former mayor of Houston and one of the first openly LGBT individuals to serve as mayor of a major American city.
Research presentations: 10–11:30 a.m.
Annise Parker keynote: Noon–1 p.m.
Research presentations: 1:30–3 p.m.
Reception: 3–4 p.m.
The TIPs-supported Vanderbilt LGBT Policy Lab brings together students, faculty, staff and community members interested in understanding the causes and consequences of LGBT policies.
Contact: Christopher Carpenter
christopher.s.carpenter@vanderbilt.edu