Vanderbilt University Vice Chancellor for Administration Eric Kopstain and Vanderbilt Law School lecturer Linda Breggin, a senior attorney with the Environmental Law Institute in Washington, D.C., and project director for the Nashville Food Waste Initiative, have been named co-chairs of the Nashville Sustainability Advisory Committee. Mayor John Cooper announced the formation of the committee during its inaugural meeting on Jan. 9.
The Committee will provide advice on a range of sustainability issues and review active proposals as they are being advanced and implemented by the Mayor and Metro Council through legislation, executive orders, policy changes and practices. The Committee will start by advising and supporting the City's commitment pursuant to the Global Covenant of Mayors to develop a Climate Action Plan for the city of Nashville.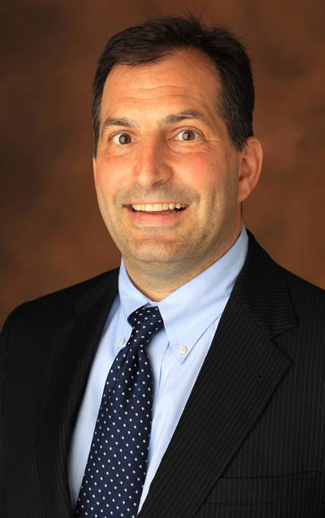 "It is an honor and a pleasure to serve in this capacity alongside Linda, and to work with a talented and passionate group of community leaders on this committee," Kopstain said. "I know a lot of work has already been done in our city surrounding sustainability-related issues, and I look forward to continuing the momentum surrounding this critically important topic."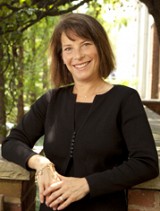 "The Mayor's recent initiatives on sustainability are critical to ensuring that the City continues to prosper and are consistent with the efforts of other cities in our state—and around the world—that are positioning their communities to thrive in the face of climate change," added Breggin.
Six subcommittees will prioritize the work that already has been done to develop and implement sustainability plans and recommendations for the city—including the work of Livable Nashville, NashvilleNext, the Green Ribbon Committee and Plan to Play.
Erin Hafkenschiel, executive director of mobility at Vanderbilt, will co-chair the Mobility subcommittee. Vanderbilt Divinity School lecturer Daniel Joranko and women's tennis head coach Geoff MacDonald will serve on the Energy subcommittee. Director of Environmental Health and Safety Andrea George and Executive Director of Campus Dining David ter Kuile will serve on the Waste Reduction subcommittee.
Other subcommittees will address green buildings, natural resources and climate adaptation and resilience.
Vanderbilt launched its FutureVU initiative in 2015, with Kopstain spearheading the efforts. Sustainability is embedded in the core principles of the FutureVU vision. In spring 2019, the university announced its goal to become carbon neutral and Net Positive + Resilient by 2050. As part of this long-term strategy, Vanderbilt announced last month its goal to achieve zero waste by 2030. This goal supports Metro Nashville's zero waste goals announced in September 2019. Vanderbilt also recently committed to a large-scale renewable energy agreement with the Tennessee Valley Authority and the Nashville Electric Service to help mitigate the campus' greenhouse gas emissions.