Media Inquiries
Latest Stories
All university-sponsored, non-Athletics events and gatherings are suspended through April 30 due to COVID-19.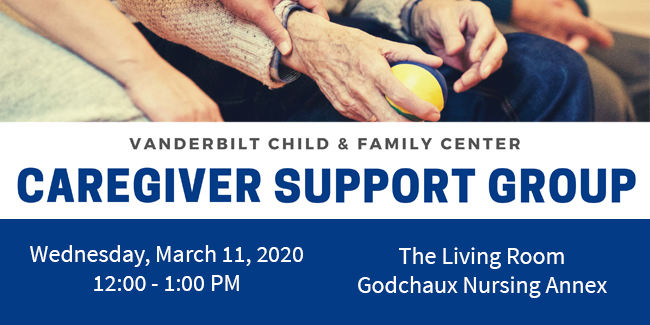 The Caregiver Support Group meets the second Wednesday of every month and offers a safe place to discuss the stresses, challenges and rewards of providing care for a loved one.
The next meeting will be held Wednesday, March 11, from noon to 1 p.m. at the Godchaux Nursing Annex's Living Room.
Feel free to bring your lunch and share your experiences, advice  and support to other caregivers. Light snacks will be provided.
Please print a flyer to post in your work area.
Contact toya.y.cobb@vanderbilt.edu for more information.