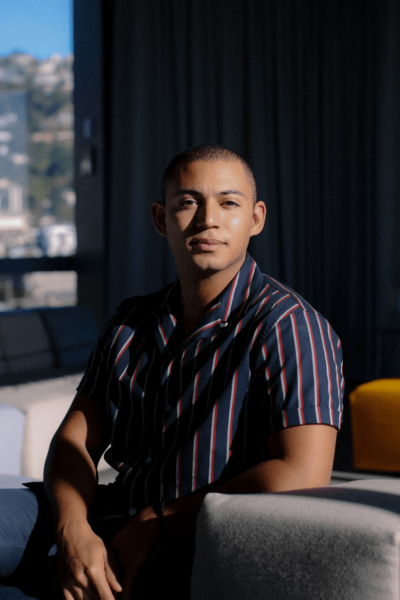 The Office of Lesbian, Gay, Bisexual, Transgender, Queer and Intersex Life will host Zach Stafford, co-host of the "Buzzfeed News Morning Show AM to DM," for a moderated conversation on Saturday, Feb. 22, at 4 p.m. in Sarratt Cinema. The program is free and open to the general public.
Stafford, an openly gay black man from the South, found success being his authentic self in his media career. He was the first black editor-in-chief of The Advocate, the founding editor-in-chief of queer news and culture website INTO, and served as chief content officer for the app Grindr. Additionally, he served as editor-at-large of OUT Magazine and as an award-winning journalist at The Guardian, where he covered justice, violence and social issues. In 2019, Stafford was named to the Forbes "30 Under 30" list.
Parking for the Feb. 22 event is available in the 25th Avenue Garage. Upon arriving at the garage, inform the attendant of your participation in the event and they will allow you to park for free.
LGBTQI Life, part of the Provost's Office for Inclusive Excellence at Vanderbilt, is a cultural center, a place of affirmation for individuals of all identities, and a resource for information and support about gender and sexuality. To learn more about the office, programming and affinity groups, visit the LGBTQI Life website.