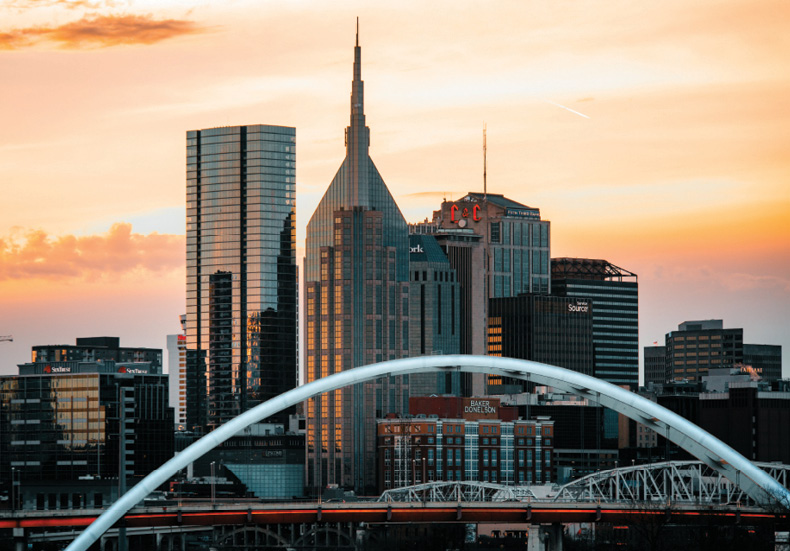 When I first moved to Nashville in 2002, it was already a city on the rise. During the 17 years since, Nashville has continued to grow and boom in popularity—and build its interconnectedness with our great university.
I often say that Vanderbilt is in its strongest position ever within our nearly 150 years as an institution. While this momentum is the result of many university initiatives—from working to find the most talented and globally diverse students in the university's history to breaking new ground in the humanities and sciences through bold, trans-institutional research—our success is also intertwined with that of our city and region. Vanderbilt and Nashville share an innovative, creative spirit that continues to open new doors. Just as Vanderbilt is positioned to tackle complex programs and bring diverse perspectives to the wider community, the allure of the city helps us attract the brightest faculty, students and staff.
The latest Economic Impact Report, released in December 2019, illustrates this symbiotic growth. Citing Vanderbilt's record $11.9 billion in economic contributions during 2017–18, the biennial report also details the university's impact on technology and entrepreneurship, tax revenue and visitor spending, as well as the lasting influence of Vanderbilt University Medical Center.
Other examples of our mutually beneficial relationship with Nashville can be found in this issue of Vanderbilt Magazine. Just look at the many ways that Vanderbilt alumni continue to impact our city—whether through helping revitalize downtown neighborhoods, striving to bring a new major league soccer franchise to Middle Tennessee, playing an integral role in making Nashville an epicenter for U.S. health care, or supporting the expansion of Vanderbilt's residential college program.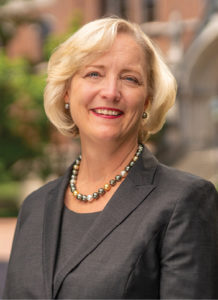 Our residential college system represents Vanderbilt's long-term mission, campus planning strategy, and commitment to Nashville and our physical environment. Vanderbilt continues to make way for new residential colleges along West End Avenue that will extend learning beyond the classroom, bolster faculty–student mentorship, and educate the whole student. By bringing together students of different backgrounds, majors and perspectives, these new spaces will reinforce our belief that a Vanderbilt education is not just a springboard for a particular job or career; it is a framework for how to think thoughtfully and openly, beyond ourselves and beyond what is familiar.
In our nearly 150-year history, the university has constantly changed, evolved and grown. But across these decades there have also been key constants—our city, our devoted alumni, and our mission to drive positive change in the world.
As we move further into 2020, we will continue to strengthen our ties to Nashville and to our global society. Vanderbilt's impact extends far beyond our campus, and each member of our wider community is vital to our future progress. Whether you are based here, across the country or around the world, I'm excited to see what we can continue to achieve together.
—SUSAN R. WENTE,
INTERIM CHANCELLOR
---