Media Inquiries
Latest Stories
by Dana Meeks
"Terrorism, Healthcare, and Displacement in the West African Sahel," the second event in a series of workshops hosted by the GlobalVU initiative, will take place on Feb. 21 in the Student Life Center's Board of Trust Room.
Moses Ochonu, Cornelius Vanderbilt Professor of History, and Dr. Muktar Aliyu, professor of health policy and medicine and associate director for research at the Vanderbilt Institute for Global Health, will lead the event, bringing together prominent scholars and practitioners with varied perspectives on the region's crises from around the globe.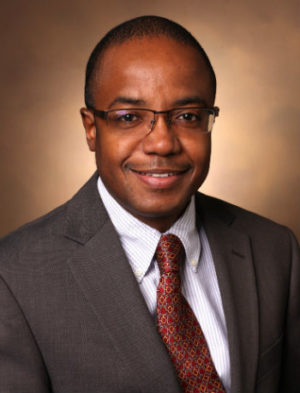 "The challenges of providing health care in resource-limited settings such as the Sahel region of West Africa are complicated by ongoing security problems and terrorism associated with Boko Haram and other civil strife, climate change and food insecurity," said Aliyu, who is also associate professor of family and community medicine at Meharry Medical College. "This GlobalVU conference will include experts in global health, history, anthropology, sociology, terrorism and political science, generating valuable input on how best to provide healthcare services in an underserved but important part of the world."
The workshop will examine a 2018 tragedy when four U.S. troops were killed by terrorists in the West African country of Niger. Many Americans wondered what the troops were doing there at the time. Ochonu said that a better question would have been what conditions existed in the Sahelian country to necessitate the intervention of U.S. troops to begin with.
"The Sahel is a region of West Africa where the most significant global challenges of the 21st century—climate change, terrorism, transnational migration, poverty, healthcare delivery and political instability—are present and intersect in a toxic mix," Ochonu said. "And yet the arid, troubled region and its capacity to illuminate emerging global crises are poorly understood. By drawing on the expertise of a multidisciplinary and multinational group of scholars, as well as healthcare practitioners and policy experts, the workshop will provide insights into the global ramifications of the Sahel crisis and also supply a template for understanding global challenges as interconnected rather than separate and localized issues."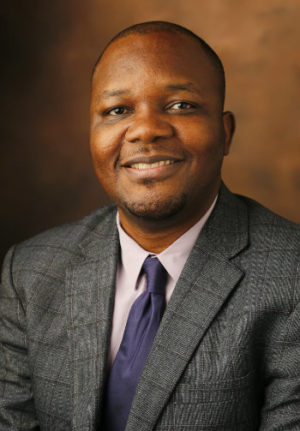 The event will begin at 9 a.m. with a series of panels, culminating with a keynote address by Ricardo Laremont, professor of political science and sociology at Binghamton University (SUNY), at 4:30 p.m. Faculty, students and staff who would like to listen to or participate in discussion on the workshop theme are invited to attend. For a full schedule of the day's events click here.
Workshop participants include:
Carol Etherington, associate professor of nursing, emerita, and former associate director, Vanderbilt Institute for Global Health
Dianna Bell, research fellow, Department of Religious Studies, the University of Cape Town, South Africa
Barbara Cooper, professor of history and women's studies, Rutgers University
Ricardo Laremont, professor of political science and sociology, Binghamton University
Eugene LeBoeuf, professor of civil and environmental engineering, Department of Civil and Environmental Engineering, Vanderbilt University
Gregory Mann, professor of history, Columbia University
Dr. Mairo Mandara, public health physician; senior fellow, Children's Investments Fund Foundation; and founder and board chair of Girl Child Concerns
Jonathan Reynolds, Regents Professor, Department of History and Geography, Northern Kentucky University
On Feb. 22, workshop participants will serve as guest judges for the Global Health Case Competition, an opportunity for undergraduate, graduate and professional students from diverse disciplines and backgrounds to collaborate in developing innovative solutions to a global health problem.
The GlobalVU Initiative, which was formed in July 2019, aims to improve the university's international research and engagement, bring more international scholars and graduate students to campus, and connect scholars with policy makers and public intellectuals from around the world.
Learn more about the GlobalVU workshop offerings.
Faculty can submit workshop ideas to internationalstrategy@vanderbilt.edu.
Ann Marie Deer Owens contributed to this article.