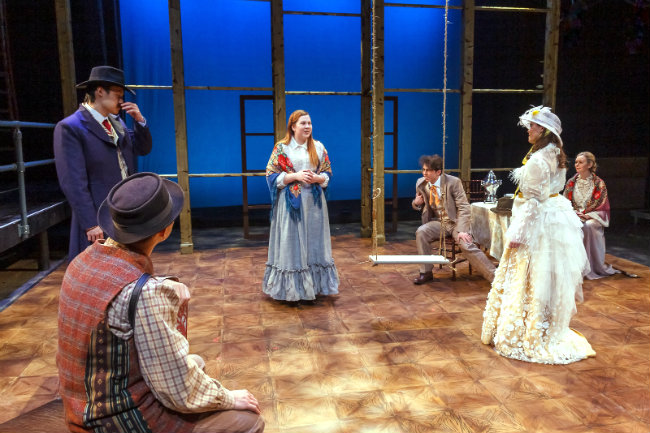 Vanderbilt University Theatre will perform an acclaimed translation of Anton Chekhov's tragicomedy Uncle Vanya Feb. 14-22 at Neely Auditorium.
The Vanderbilt production, a recent adaptation of the 19th-century play by Pulitzer Prize-winning playwright Annie Baker, offers the audience timeless themes, according to Jaclynn Jutting, the play's director and a Fred Coe Artist-in-Residence this semester.
"The story begins with a long-absent father returning to his Russian estate and family with his new young wife," Jutting said. "Tensions rise, threatening to split the household. In addition, the family members are all searching for the things in life that will make them happy, whether it's work, material possessions or a particular person. However, they all come to the realization that whatever makes them happy is always fleeting."
The dates for Uncle Vanya are Feb. 14, 15, 21 and 22 at 8 p.m. and Feb. 20 at 7 p.m.  There will also be a Sunday matinee on Feb. 16 at 2 p.m.
Jutting, who has been active with several local theatre companies the past six years and previously taught at Belmont University, is excited about her first production at Vanderbilt. "These students are amazing artists, and I love the humanity and empathy that the nine cast members bring to their roles," she said.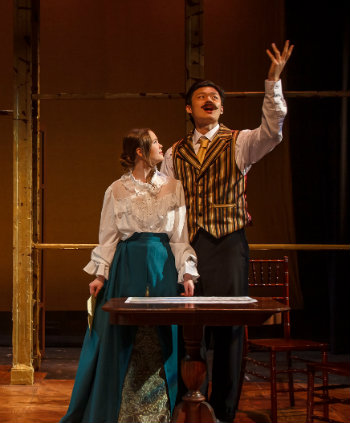 Alexandra Sargent Capps, principal senior lecturer of theatre, is in charge of costume design for the Victorian-era play. "We have strived to create clothes for the actors with style lines, shapes, forms and fabrics that are representative of an earlier time," Sargent Capps said. "The audience might notice a Western European influence to our costumes that was present in Russia during the period for Uncle Vanya."
Phillip Franck, associate professor of theatre, designed the scenery, lighting and sound for the production, while Matthew Stratton, senior lecturer of theatre, serves as the technical director.    
General admission for Uncle Vanya is $10. Tickets are $7 for Vanderbilt graduate students and free for undergraduates with a Vanderbilt ID. Reserve tickets on ticketweb or purchase them at the Sarratt Box Office.