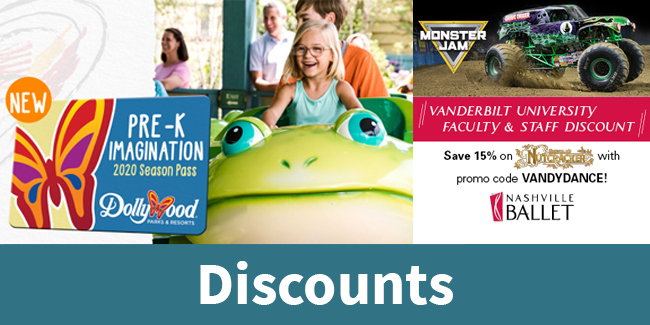 As a Vanderbilt employee, you can take advantage of hundreds of additional perks, benefits, events and discounts throughout the year.
Vanderbilt has partnered with more than 160 vendors to give our employees great discounts. These include discounts on:
Vanderbilt Athletics season tickets (based on availability)
Movie tickets
Attractions / popular tourist destinations
Local banks and lenders
Home and auto service providers
Apartments
Computer and software vendors
Wireless companies
Seasonal / limited-time offers
Visit vu.edu/discounts for the full list. You will need your VUNetID and password to view the Discounts pages.
For more information, contact Human Resources at human.resources@vanderbilt.edu or 615-343-4788.