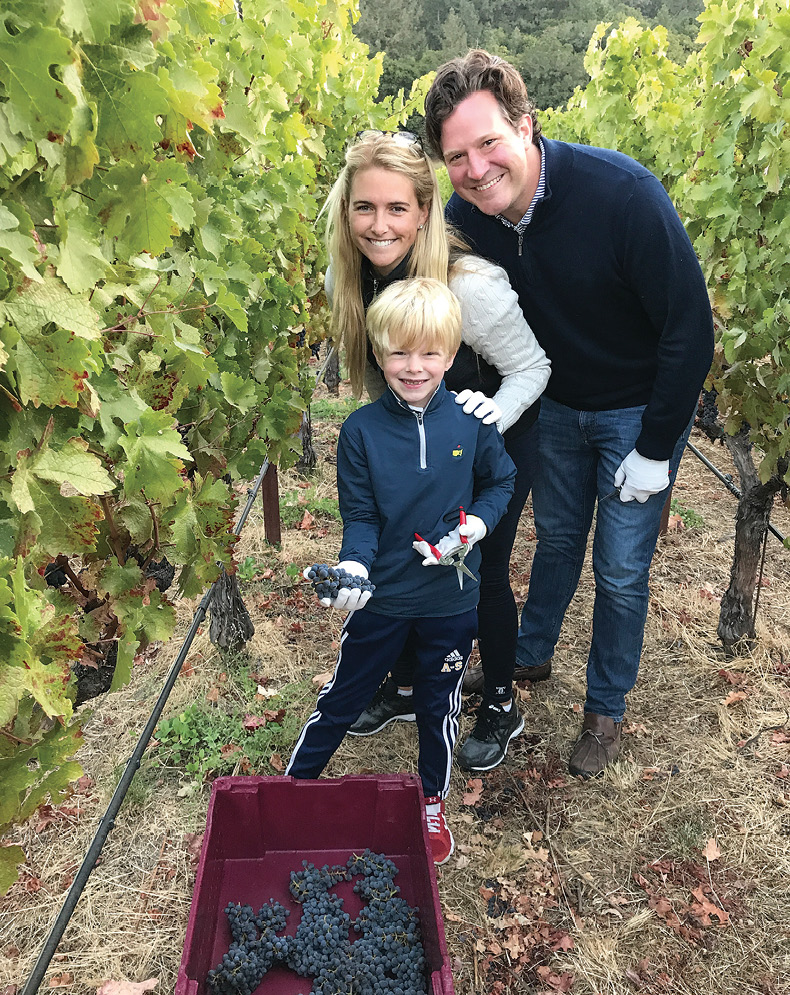 McCartney and Jay Wilkins owe a debt of gratitude to Vanderbilt in more ways than one. The couple met at the university and started dating just five days into McCartney's freshman year. And now more than two decades later, they remain grateful not just for the way Vanderbilt brought them together, but also for the real-world benefits that their education has provided them.
Jay, who majored in human and organizational development, became interested in a career in finance as a senior and is today the chief operating officer of Harvest Partners, a private equity firm in New York City. McCartney, meanwhile, majored in early childhood and elementary education and special education, and taught students with language-based learning disabilities at schools in Manhattan until 2014, when their son, Jack, turned 4.
"Until I got to Peabody, I never appreciated what it meant to be a good teacher," McCartney says. "My professors were amazing, and I learned a lot about best practices there."
The Wilkinses' appreciation for their education isn't limited to the classroom, however—they also recognize the importance of experiences outside of it. As a result, the couple recently made a sizable commitment to Experience Vanderbilt, a program that provides students with need-based financial aid for extracurricular activities that require fees for participation, such as club sports, arts and cultural experiences, Greek life and service trips like Alternative Spring Break. So far this academic year, 1,159 recipients have been awarded a total of $360,000 through the program.
"Student success here goes beyond the classroom," says Clayton Arrington, senior director for Student Engagement and Leadership. "Experience Vanderbilt enables students to participate fully in various areas of campus life, from service opportunities to rec sports and Greek life. These activities are critical to both the type of undergraduate community we envision here and our focus on developing student leaders."
Senior Brandon Wong, who co-chairs Experience Vanderbilt, has seen the impact of the program firsthand. "What's important to realize about Experience Vanderbilt is that it doesn't just benefit Experience Vanderbilt recipients," says Wong, an economics and philosophy double-major. "It benefits everyone in the Vanderbilt community because it brings different perspectives together to engage in different organizations and have meaningful conversations."
In supporting Experience Vanderbilt, McCartney and Jay hope to encourage students to follow their lead and give back to the university, no matter the amount. Their gift is set up as a series of Senior Class Fund Challenges, in which they've pledged to contribute $100,000 annually to Experience Vanderbilt for the next five years if each year's graduating seniors reach their class giving participation goal.
"We're asking those 22-year-olds to reflect on their Vanderbilt education and the opportunities that were opened to them," McCartney says. "It's really important that they do that as they go out into the world."
"Philanthropy is a learned skill," Jay adds. "That's why we hope these Senior Class Fund Challenges will get students thinking about how to live more philanthropically, by giving their time, talent or money to a cause.
"The sooner they start, the better it is for them—and the university."
—ELIZABETH COOK JENKINS, BS'99
---
Watch a video about Experience Vanderbilt:
---