Media Inquiries
Latest Stories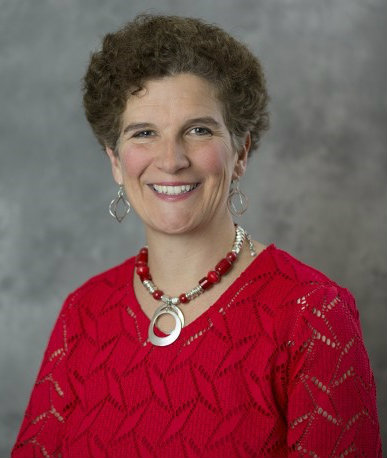 Jill Stratton, an experienced university leader with a strong focus on helping individuals connect their interests and strengths to satisfying career paths, has been named assistant provost for experiential learning and associate dean for Residential Colleges at Vanderbilt University.
Stratton will join the university on June 1 from Washington University in St. Louis, where she is associate dean for undergraduate residential learning in the Office of the Vice Chancellor for Student Affairs.
"I have been greatly impressed by Dr. Stratton's leadership on Washington University's campus," said Vice Provost for Academic Affairs and Dean of Residential Faculty Vanessa Beasley. "To my mind, one of her greatest achievements there has been building relationships and systems to support students' growth, and yet she also stays focused on individual students, who often refer to her as the 'dean of joy.' I am thrilled she will bring her many gifts to Vanderbilt."
Units structured within Beasley's office with which Stratton will work include the Residential College System, Career Center, Global Education Office, Health Professions Advisory Office, Office of Active Citizenship and Service, Office of Immersion Resources, Pre-Law Advising, and ROTC.
Stratton, who has risen through the ranks as an administrator at Washington University since 1993, wrote her dissertation on the relationship between emotional intelligence and leadership in first-year college students, research she still conducts. She received a master of science in college student personnel administration from Indiana University after earning a bachelor of arts in psychology from Transylvania University in 1991.
Her teaching and research interests include college student development, emotional intelligence, leadership, positive psychology, and residential learning communities.
"I am thrilled to become part of the special culture and community of Vanderbilt," Stratton said. "I look forward to partnering with Vice Provost Beasley and her dynamic team to build on the strong foundation of the Residential College program and to continue to integrate experiential learning into all aspects of university life on campus."
Stratton's current responsibilities at Washington University include the creation and implementation of academic programs in the Residential Colleges and the living learning communities. She collaborates with faculty and administrators to develop and implement first-year programs that bridge the classroom and the Residential Colleges. In addition, she works closely with the residential faculty fellows and faculty associates, serves as an academic advisor and directs the university's common reading program.
Courses that Stratton has taught through the years at Washington University include "Psychology of Young Adulthood," covering topics relevant to developmental, social, personal and cognitive issues confronting young adults during their college years; and "Leaders in Context," an upper-level course exploring leadership with a focus on understanding the concept of culture and how the cultural context informs a leader's style and effectiveness.