Media Inquiries
Latest Stories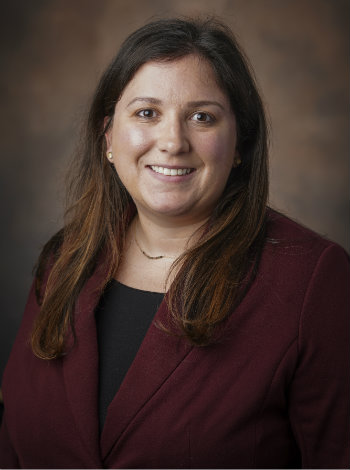 Michelle Tellock, an accomplished attorney whose practice has focused on a range of issues affecting colleges and universities, has been named deputy general counsel at Vanderbilt University. Tellock joins the Office of the General Counsel from Hogan Lovells, where she was a senior associate in the education practice of the law firm's Washington, D.C., office.
"We are excited to welcome Michelle to our team. She is a knowledgeable and experienced higher education attorney who is familiar with the pressing legal issues in higher education for Vanderbilt and its peers," said Ruby Z. Shellaway, vice chancellor, general counsel and university secretary. "From her work at Hogan Lovells, Michelle is familiar with the university and served on the legal team representing the university when it separated legally from Vanderbilt University Medical Center in 2016."
Tellock brings to Vanderbilt broad experience in litigation and transactional matters as well as regulatory advising and investigations—all with a focus on education-industry clients. She has represented colleges and universities, state departments of education, education technology companies and accrediting agencies, among others.
At Vanderbilt, she will manage and supervise the distribution of legal work of the Office of the General Counsel, enabling Shellaway to devote more time to key university matters and strategic planning in support of university leadership.
"I had always planned at some point to transition from working in a law firm environment to a university general counsel's office," Tellock said. "I am delighted to join the fantastic team within the Office of the General Counsel serving Vanderbilt University, where I already have developed some working relationships."
Tellock was hired by Hogan Lovells in 2011 after graduating from Yale Law School, where she served as an editor for the Yale Journal of Law and Feminism. She also was a leader of the Education Adequacy Project, a law clinic initiative focused on state education funding litigation, and interned in the Yale Office of the Vice President and General Counsel.
In 2007 Tellock earned a bachelor of arts in cognitive science and sociology from Johns Hopkins University, where she was inducted into Phi Beta Kappa. During college, she worked with the Maryland State Department of Education in connection with litigation involving Baltimore City Public Schools. These experiences propelled her interest in legal issues related to education institutions.
Tellock is excited to be working and living in Nashville during a period of significant change and growth. However, one of her biggest adjustments has been the need to own a car because she relied on public transportation for many years in D.C. "I am deeply interested to watch how different areas of Vanderbilt work together through FutureVU to use campus space most effectively while staying true to the university's core values—including sustainability, inclusivity and accessibility," she said.
For more information on Tellock and her other team members, visit the Office of the General Counsel website.