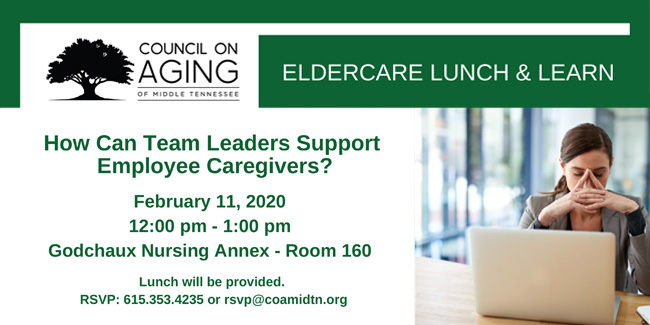 Join the Vanderbilt Child and Family Center for a lunch and learn on Tuesday, Feb. 11, from noon to 1 p.m. at the Nursing School's Godchaux Nursing Annex, Room 160. Lunch will be provided. Please RSVP in advance to 615-353-4235 or rsvp@coamidtn.org.
"How Can Team Leaders Support Employee Caregivers?"
This lunch and learn will cover:
Recognizing working caregivers under your supervision
Discussing the challenges working caregivers encounter
Creating a caregiver-friendly workplace culture
Identifying specific tools to support team members who are caregiving
Please print a flyer to post in your work area.
For more information, visit the VCFC website.