Want to get more out of your health savings account?
Jan. 24, 2020, 8:31 AM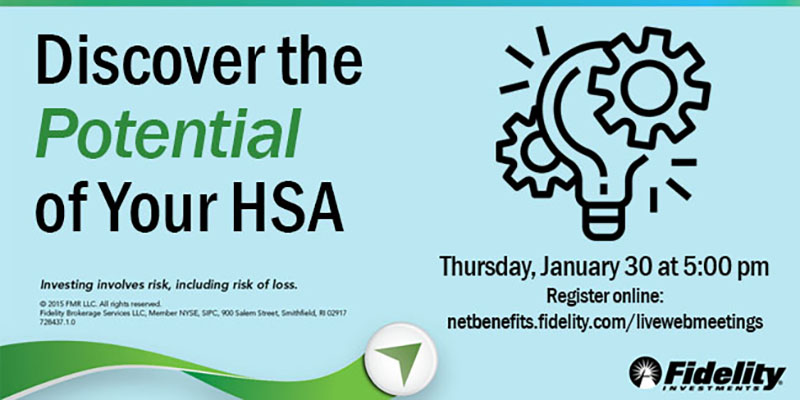 Join Fidelity for a virtual workshop, "Discover the Potential of Your HSA," on Thursday, Jan. 30, at 5 p.m.
Learn the benefits of saving and investing money in your health savings account to help you prepare for medical expenses now and in retirement.
Register for the online workshop at www.netbenefits.fidelity.com/livewebmeetings.
For more information, contact Human Resources at 615-343-4788 or human.resources@vanderbilt.edu.