Media Inquiries
Latest Stories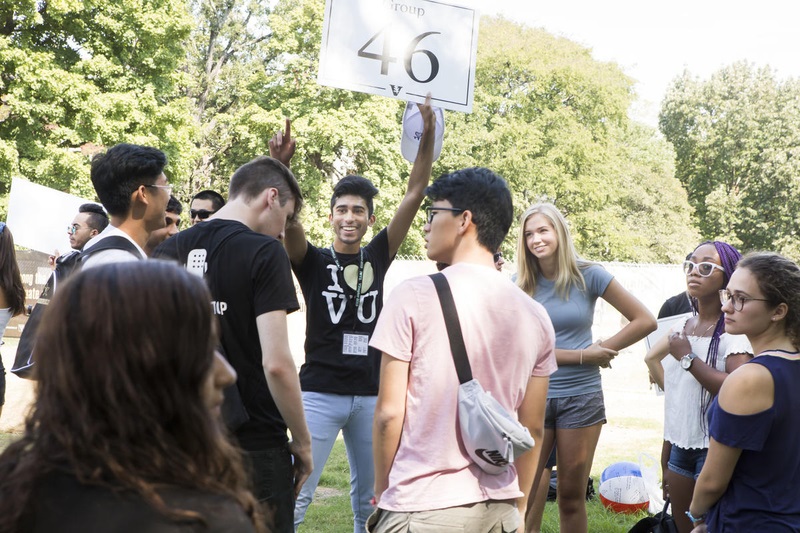 Each fall the university welcomes a diverse cohort of more than 1,800 new undergraduate students, inviting them to join the Vanderbilt family by providing support in the transition process and showcasing the vast network of resources available to ensure success. All new undergraduates—first-year and transfer—participate in new student orientation and receive support from upper-division peer guides. Applications to serve in this capacity are now open.
"Orientation leaders are often the first friends new students have at Vanderbilt," said Vanessa Beasley, vice provost for academic affairs and dean of residential faculty. "Even more than that, though, they are peer mentors who serve as invaluable guides for new members of our community. I often hear students say that the training they receive to become orientation leaders shows them how to get the most out of their own Vanderbilt experiences, too. Similarly, faculty who support new students regularly tell me how much they enjoy working with student leaders while learning more about what's new and unique about Vanderbilt."
First-year students are enrolled in the Vanderbilt Visions program, where they are assigned to one of 92 groups, each of which is co-facilitated by a student peer mentor and a faculty member, called VUceptors. Student VUceptors are dedicated to assisting and learning from first-year students and work with their faculty partners to model a dynamic and meaningful professor-student interaction. VUceptors support students throughout CommonVU Orientation and for the duration of the 11-week Vanderbilt Visions program. Any rising sophomore, junior or senior is eligible to apply.
Similarly, new transfer students are assigned to a Transfer Group, co-facilitated by two transfer student leaders, who help welcome new students to campus, implement Transfer Student Orientation and coordinate opportunities for new students to engage with one another and the Vanderbilt community. Transfer student leaders must have previously transferred to Vanderbilt themselves and must be in residence during fall 2020.
In addition to participation in one of the aforementioned groups, new undergraduate international students also find support from international orientation leaders. They are upper-division international and domestic students who enthusiastically help to welcome new international students before and during International Student Orientation. Any international or domestic rising sophomore, junior or senior is eligible to apply.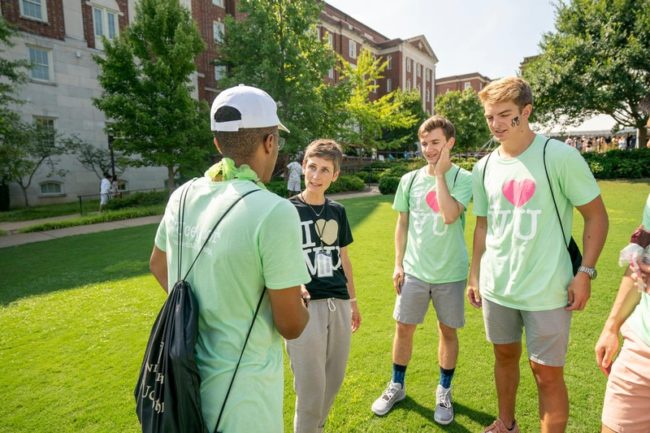 All applications are available online and will remain open until:
Student VUceptor: 11:59 p.m. on Sunday, Jan. 26
Transfer Student Leader: 11:59 p.m. on Sunday, Feb. 2
International Orientation Leader: 11:59 p.m. on Sunday, Feb. 9
Note that students may only hold one of the three positions in any given year. Faculty interested in welcoming new students in the fall can learn more about opportunities to do so at commons.vanderbilt.edu.  Questions about any of these positions may be directed to Natalee Erb.