Media Inquiries
Latest Stories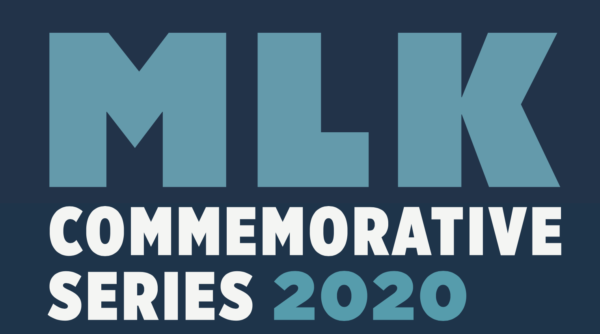 Vanderbilt's 2020 MLK Commemorative Series continues today following a weekend of events honoring the legacy of Martin Luther King Jr. This morning, a group of Vanderbilt students, faculty, staff and postdoctoral scholars joined with hundreds of individuals from across Nashville for the annual MLK Day march from Jefferson Street Missionary Baptist Church to Tennessee State University. After the march, participants attended the convocation at TSU's Gentry Center featuring MSNBC host and national correspondent Joy-Ann Reid.
Students, faculty, staff and postdoctoral scholars are invited to participate in the following events on Jan. 20 in recognition of Martin Luther King Jr. Day:
Interactive Teach-in Sessions: Vanderbilt graduate and professional students, faculty and staff will host interactive teach-in sessions for all members of the Vanderbilt community. Teach-in topics will include: the history of hip-hop as storytelling; interactive story exchange to foster empathy; gaining new perspectives on historical cultural narratives; a West African-based model of listening and storytelling for social change; storytelling as community-bridging; and how media and knowledge of the civil rights movement can aid in enacting social change and empowering student activism. The first round of concurrent teach-ins will run from 2 to 3:15 p.m., and the second round from 3:30 to 4:45 p.m. View the full schedule and learn about how you can attend one of the teach-in sessions (eligible for GME credit). >>
MLK Day Blood Drive at the Ben Schulman Center for Jewish Life: Vanderbilt Hillel will hold its annual MLK Blood Drive from 11 a.m. to 5 p.m. at the Schulman Center for Jewish Life. Walk-ins will be accommodated, but pre-registration is preferred. Pre-register for the drive. >>
In advance of the federal holiday honoring King, Vanderbilt community members participated in a kickoff celebration at the Bishop Joseph Johnson Black Cultural Center on Jan. 17, a joint day of service on Jan. 18 in recognition of the 60th anniversary of the Nashville lunch counter sit-ins, and a keynote event at Langford Auditorium on Jan. 19 featuring panelists Janelle Monáe and Yusef Salaam, with Dean of the Divinity School Emilie M. Townes, the E. Rhodes and Leona B. Carpenter Professor of Womanist Ethics and Society, as moderator.
The university's MLK Commemorative Series began in 1985 and affirms Vanderbilt's commitment to the goals of peace and racial justice to which King dedicated his life. Faculty, staff and student participation is welcome at all MLK Day events while recognizing the need for operational continuity at the university. If staff wish to participate in commemorative series events during scheduled work hours, participation will be considered work time but must be coordinated in advance with their supervisor.
Visit the Martin Luther King Jr. Commemorative Series website to learn more.