Media Inquiries
Latest Stories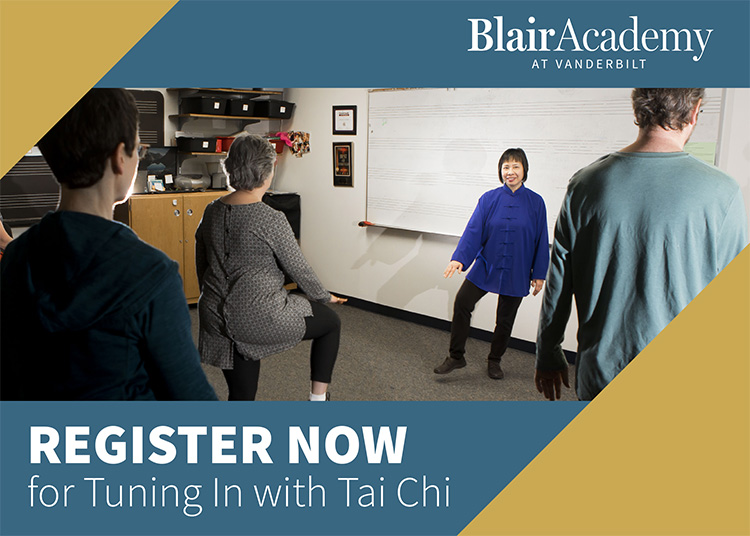 Blair School of Music will offer an adult class in Tai Chi on Tuesday evenings beginning Jan. 21.
Participants will learn to tune in to their bodies and improve their daily movement habits through the intentional movements of the 10-posture Traditional Yang Family Tai Chi Kung. Ages 13 to adult are welcome. Comfortable clothing and shoes are recommended.
The class is taught by Cindy Hui-Lio, a certified Tai Chi and Qigong instructor by the American Tai Chi and Qigong Association, having completed her training at Shanghai University of Traditional Chinese Medicine's community program. She enjoys sharing her 30 years of Tai Chi experience with all who are on the journey to rediscover their mental and physical connection.
Two sessions will be offered:
Jan. 21–Feb. 25
March 10–April 14
Each class will be held from 7 to 8:15 p.m. in Room 1197 at the Blair School, 2400 Blakemore Ave.
Each six-week session is $150. Participants who enroll in both sessions receive a $20 discount on the second session.
Contact: Pam Schneller, (615) 343-5614
pam.schneller@vanderbilt.edu