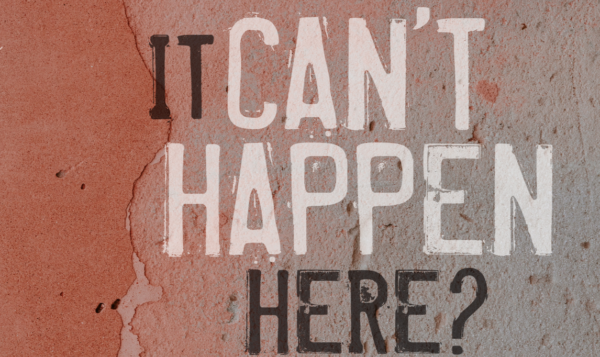 The 42nd annual Holocaust Lecture Series, which will take place throughout the spring semester, will focus on the theme "It Can't Happen Here?" The series, sponsored by the Office of the University Chaplain and Religious Life in partnership with Vanderbilt Hillel, will include numerous programs, lectures, gallery talks and more. The Vanderbilt series is the longest-running Holocaust memorial lecture series at any American university.
Spring events include:
International Holocaust Remembrance Day, Monday, Jan. 27: The International Holocaust Remembrance Day program will include remarks from survivor Marion Weinzweig. Born in Opatów, Poland in 1941, Weinzweig is one of the youngest Jewish Holocaust survivors. In 2016, she published an autobiography, Lonely Chameleon: An Autobiography of a Child Holocaust Survivor, detailing her experiences. The program will be held at Alumni Hall 201 at 7 p.m.
Photo exhibit in Sarratt Art Gallery, Jan. 31—Feb. 29: Between Jan. 31 and Feb. 29, the "Long Live Freedom!" Resistance by Young Germans to National Socialism photo exhibit will be displayed in Sarratt Art Gallery. Co-sponsored with the Tennessee Holocaust Commission, the exhibit will examine how young Germans resisted and fought back against the Nazi Party. Thomas Altmeyer, curator of the exhibit and scientific director of the German Resistance Research Council, will give a gallery talk in Sarratt 220 on Tuesday, Feb. 4 at 7 p.m.
Keynote lecture with Deborah E. Lipstadt, Tuesday, March 31: Deborah E. Lipstadt, Dorot Professor of Modern Jewish and Holocaust Studies at Emory University, will give the keynote lecture of the series. Lipstadt is an award-winning author whose books include The Eichmann Trial, Denial: Holocaust History on Trial and Antisemitism: Here and Now. The Holocaust Lecture Series committee has worked with community partner, the Jewish Federation of Nashville and Middle Tennessee, to make the annual keynote lecture available online. Lipstadt will offer the keynote address, "Antisemitism: Here and Now," via the Jewish Federation's Facebook page

 at 7:00pm on Tuesday, March 31. Participants may also preregister and receive a link to the online lecture. Preregistration can be made at the Jewish Federation Facebook page or at 

www.deborahlipstadt.eventbrite.com

.
Vanderbilt University's Holocaust Lecture Series was established by University Chaplain Emeritus The Rev. Beverly Allen Asbury. All Holocaust Lecture Series events are free and open to the public. To learn more, visit the Holocaust Lecture Series website.