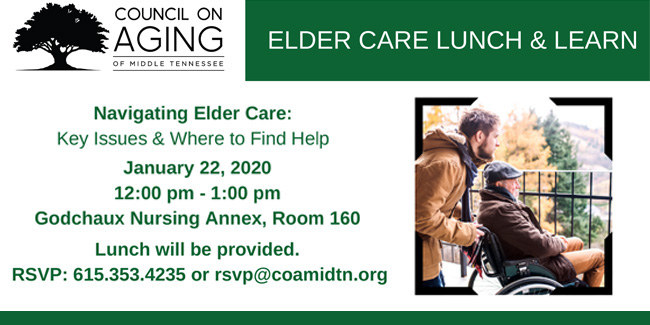 When caring for an aging parent or spouse, the challenges can be overwhelming. The Council on Aging of Middle Tennessee will offer resources and solutions to make the journey easier and less stressful on Wednesday, Jan. 22, from noon to 1 p.m. The lunch-and-learn event will be held in the Godchaux Nursing Annex, Room 160. Lunch will be provided.
Each attendee will receive COA's Directory of Services and Aging and Caring: A Guide for Families and Caregivers.
This event is being hosted in partnership with the Vanderbilt Child and Family Center.
Please RSVP to 615-353-4235 or rsvp@coamidtn.org.