Media Inquiries
Latest Stories

The 2019-20 Chancellor's Lecture Series returns this spring with a stellar lineup of accomplished thought leaders—including a renowned journalist, an award-winning actress and activist, and prominent international experts—all of whom are driving conversations on global issues.
The theme of the spring series, which is led by Interim Chancellor and Provost Susan R. Wente, is "Our Global Community," with the aim of creating conversations about our increasingly connected world.
"The spring lineup of speakers is a reflection of our continued commitment to engage new ideas, open our minds and wrestle with topics that have an impact locally and globally," Wente said. "By bringing a distinguished actor and activist, an internationally recognized journalist and two distinguished diplomats to our campus, we are putting Vanderbilt in the middle of important conversations about the future of our global community. I look forward to hearing multiple viewpoints and perspectives engaged on a myriad of topics when we welcome these esteemed guests here later this semester."
The signature spring events include:
Monday, Feb. 17—America Ferrera, actor, producer, director and activist
Wednesday, Feb. 19—John Bolton and Susan Rice, former National Security Advisors
Sunday, Mar. 15—Anderson Cooper, journalist, CNN anchor and author
All events will take place at Langford Auditorium. Admission to all lectures is free, but seating will be on a first-come basis. RSVPs are requested. Free parking will be available in the 25th Avenue Garage for the Chancellor's Lecture Series. CART services (live captioning) will be available for hearing-impaired audience members.
Following each signature CLS event, in collaboration with the interim chancellor and provost, the Faculty Senate will continue its Community Conversations series. These faculty-led discussions are open to all students, faculty and staff, typically take place the day after a CLS event, and provide a venue to deepen the previous evening's conversation. The gatherings are moderated by Vanderbilt faculty experts whose research or professional interests interface with the broader topics that are discussed. Specific times and locations for spring Community Conversations will be announced in MyVU ahead of each CLS event.
The Chancellor's Lecture Series is also co-hosting additional signature speaker events this spring, including:
The MLK Commemorative Series: Sunday, Jan. 19—Janelle Monáe, a Grammy-nominated singer-songwriter, performer, producer and actor, and Yusef Salaam, one of the Exonerated Five, formally known as the Central Park Five
Graduates Day: Thursday, May 7—Caroline Kennedy, author, attorney and former U.S. Ambassador to Japan, who will receive the Nichols-Chancellor's Medal on Graduates Day, which takes place on the Thursday prior to Commencement.
America Ferrera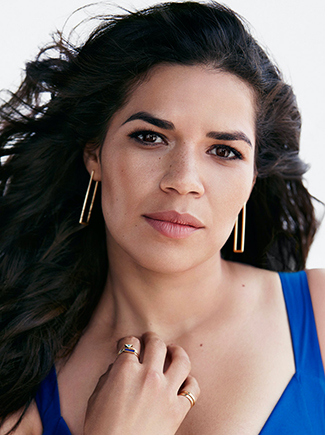 Ferrera is an award-winning actor, producer and director. She is currently starring, producing and often directing the groundbreaking comedy Superstore on NBC. Ferrera serves as executive producer of the Latinx dramedy Gentefied, coming to Netflix in 2020. A longtime activist, Ferrera opened the Women's March on Washington, D.C., in January 2017. She is a co-founder of the organization HARNESS and one of the establishing forces of Time's Up. She was a co-organizer of the letter of solidarity to U.S. Latinos following the mass shooting in El Paso, Texas, and the immigration raid in Mississippi, both in August 2019.
Last fall, she released American Like Me, an anthology of essays written by notable children of immigrants reflecting on their lives between cultures. On Feb. 17, Ferrera will discuss the importance of diversity and inclusion and other themes from her book as part of the Chancellor's Lecture Series.
John Bolton and Susan Rice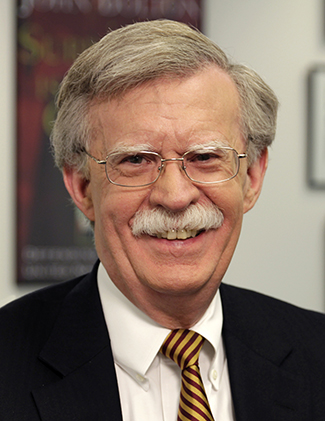 One of America's most prominent policy voices, Bolton is a lawyer and diplomat who has spent his career fighting to protect American national interests. As National Security Advisor to President Donald Trump, Bolton championed a strong and resolute U.S. foreign and defense policy. He is recognized for his powerful national security influence and past administrative experience, having served in the Ronald Reagan administration and under former presidents George H.W. Bush and George W. Bush. As the U.S. Ambassador to the United Nations, Bolton strongly defended American economic and security interests, as he did throughout his time at the State and Justice Departments. During his tenure, he was a leading voice on the need for the Security Council to take strong and meaningful action against international proliferation and terrorism.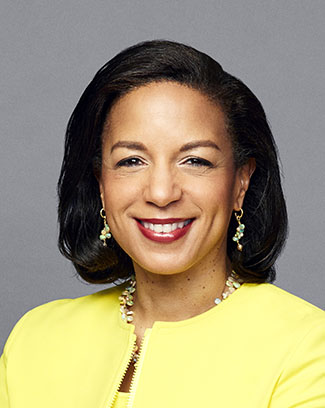 Rice served President Barack Obama as National Security Advisor for four years and was the U.S. Permanent Representative to the United Nations. In her role as National Security Advisor from July 1, 2013, to January 20, 2017, Rice led the National Security Council staff of approximately 400 defense, diplomatic, intelligence and development experts. She is currently a Distinguished Visiting Research Fellow at the School of International Service at American University, and a Non-Resident Senior Fellow at the Belfer Center for Science and International Affairs at Harvard's Kennedy School of Government. Recalling pivotal moments from her dynamic career on the front lines of American diplomacy and foreign policy, Rice recently penned the New York Times bestseller Tough Love: My Story of the Things Worth Fighting For.
The two national security experts will share their views on how the global economy is affected by the international geopolitical environment and foreign government policies, and how business, investors and government need to respond, on Feb. 19 as part of the Chancellor's Lecture Series.
Anderson Cooper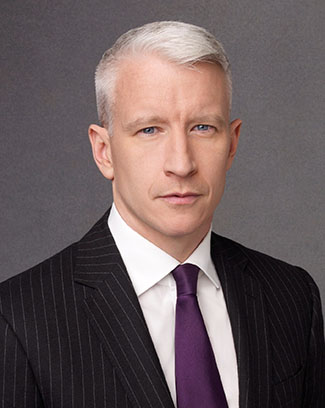 Cooper is the anchor of CNN's Anderson Cooper 360°, a global newscast that goes beyond the headlines with in-depth reporting and investigations. Cooper also hosts Anderson Cooper Full Circle, a streaming show that airs on CNN's digital properties each weekday and is also available on demand.
Since the start of his career in 1992, Cooper has worked in more than 40 countries and has covered nearly all major news events around the world, often reporting from the scene. Cooper also has played a pivotal role in CNN's political and election coverage, anchoring from conventions and moderating several presidential primary debates and town halls.
In addition to his shows on CNN, Cooper is also a regular correspondent for CBS' 60 Minutes. In 2016, The Rainbow Comes and Goes: A Mother and Son on Life, Love, and Loss—a collection of correspondence between Anderson and his mother, Gloria Vanderbilt—debuted at the top of the New York Times Best Seller list and remained on the list for three months. Cooper's first book, Dispatches from the Edge: A Memoir of Wars, Disaster, and Survival, was published in 2006 and also topped the New York Times Best Seller list and other bestseller charts. He will talk about breaking stereotypes and rising through challenges during the Chancellor's Lecture Series on March 15.
The Vanderbilt Chancellor's Lecture Series strives to connect the university and the Nashville community with leaders and visionaries who are shaping our world. For more information about the series, visit the Chancellor's Lecture Series website, email cls@vanderbilt.edu, or follow @VU_Chancellor on Twitter.
Ann Marie Deer Owens contributed to this story.