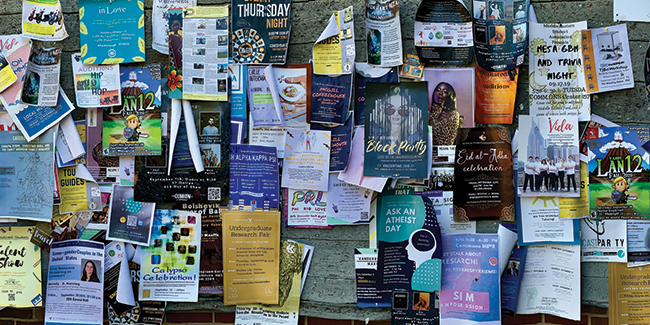 Did you know that if you have an event coming up on Vanderbilt's campus, you can promote it on Vanderbilt's Instagram?
Every Monday morning, Vanderbilt's social media team highlights events happening on campus that week via VanderbiltU's Instagram stories. To have your event considered for inclusion in the roundup, submit your poster using this form; entry deadline every week is 10 p.m. Sunday night. Your event must be taking place within the following seven days, officially sanctioned by Vanderbilt University, and open to the public to be considered for inclusion.
To keep up with the latest news and information, follow Vanderbilt on Instagram, Twitter, Facebook and LinkedIn, and subscribe to our YouTube channel.