Jan. 13 deadline to update ePassword for VUnetID
Jan. 8, 2020, 8:14 AM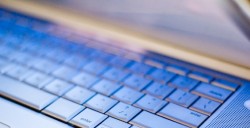 Vanderbilt University faculty and staff are required to change their ePassword, the password associated with VUnetID, on an annual basis. The new password must be one that has never been used at VU, VUMC or on any public website. This helps protect data and privacy and aids the university's digital security efforts.
If you have not updated your ePassword in the last year, you should have received email notifications from VUIT. The final deadline to change your ePassword is Monday, Jan. 13.
If you do not change your ePassword by midnight on Jan. 13, it will be disabled and you will be unable to log in to most VU systems until you change your password. You can change your ePassword by clicking the "Change My Password" button on the VUIT website.
If you have questions or need assistance, please contact VUIT support at 615-343-9999 or submit a help request at help.it.vanderbilt.edu.